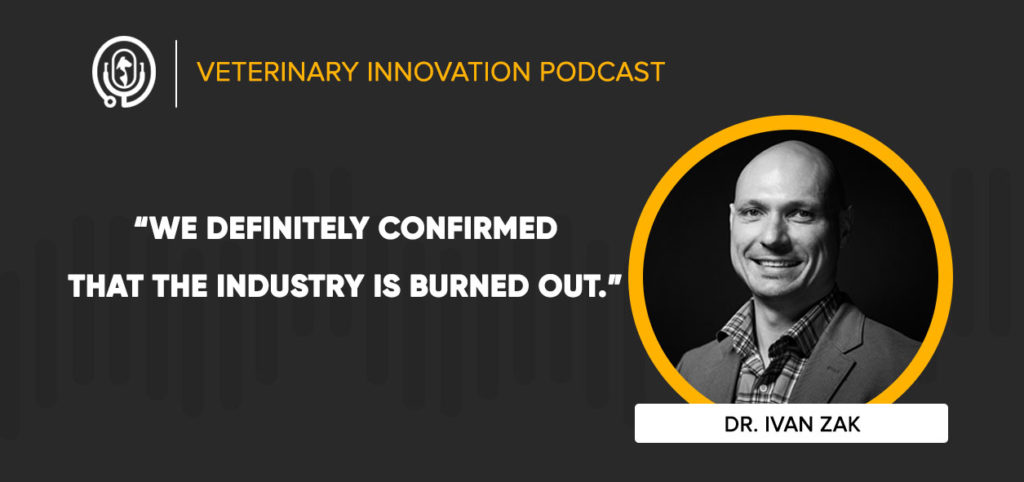 In This Episode
Burnout is an incredibly serious issue facing those in the veterinary industry. With long hours, late nights, and compassion fatigue, it's not difficult to understand how people are pushed beyond their capacities. Is there anything we can do at the clinic level to start to address this issue?
In this special episode of the Veterinary Innovation Podcast, Shawn and Ivan discuss the research behind Ivan's MBA dissertation, "Lean Thinking in Veterinary Organizations to Improve Employee Experience", and how his findings apply to burnout.
Dr. Zak recommends Lean Veterinary Practice Management: Higher Quality, Less Waste, Better Resource Utilization and Continuous Improvement by Dr. Chip Ponsford and The Lean Startup: How Today's Entrepreneurs Use Continuous Innovation to Create Radically Successful Businesses by Eric Ries.
Burnout Survey Conclusion and Analytics:
Part 1: Younger Veterinary Professionals are More Vulnerable to Burnout
Part 2: Veterinary Technicians Under Stress: The Highest Level of Burnout in The Survey
Topics Covered
Vulnerability to Burnout
Burnout in Different Roles
Consolidation's Effect on Burnout