Dr. Natalie Marks | Veterinary Angel Network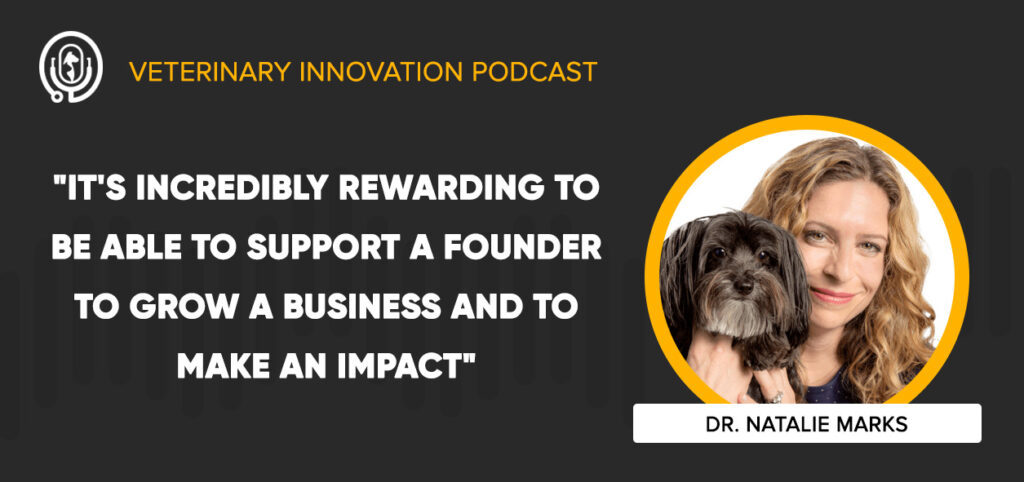 In This Episode
Veterinary startups are a hotbed of innovation, but there will likely come a time where bootstrapping or even having a friends and family round of investment is no longer sufficient. Why should startups be interested in angel investment?
This week on the Veterinary Innovation Podcast, Shawn and Ivan welcome Dr. Natalie Marks, Executive Committee Member of the Veterinary Angel Network, for a discussion about angel investment in veterinary startups, when startups should consider looking for angel investors, and what the biggest challenge is for companies that pitch for investment.
Dr. Marks recommends The Woman with the Blue Star: A Novel by Pam Jenoff.
Topics Covered
What Companies Should Have to Pitch to Investors
Ranges of Investment
Innovations in Feline Medicine