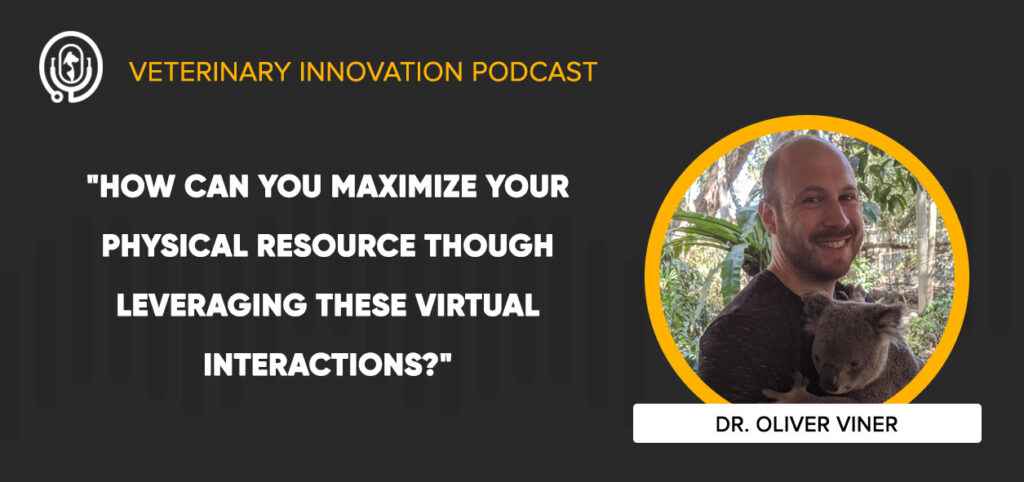 In This Episode
Communication has traditionally been synchronous, requiring two people interacting with each other at the same time. Given how busy reception typically is, why should veterinary clinics be interested in facilitating asynchronous communication?
This week on the Veterinary Innovation Podcast, Shawn and Ivan speak with Dr. Oliver Viner of Digital Practice about asynchronous client communication, the benefits of integrating that communication into a clinic's practice management software, and why everyone should try ChatGPT.
Dr. Viner recommends The Lex Friedman Podcast with Sam Altman.
Topics Covered
Leveraging External Platforms For Asynchronous Client Communication
Integrating Client Communication Into Practice Management Software
Artificial Intelligence's Impact on Veterinary Medicine