Ryan Gallagher | Scribenote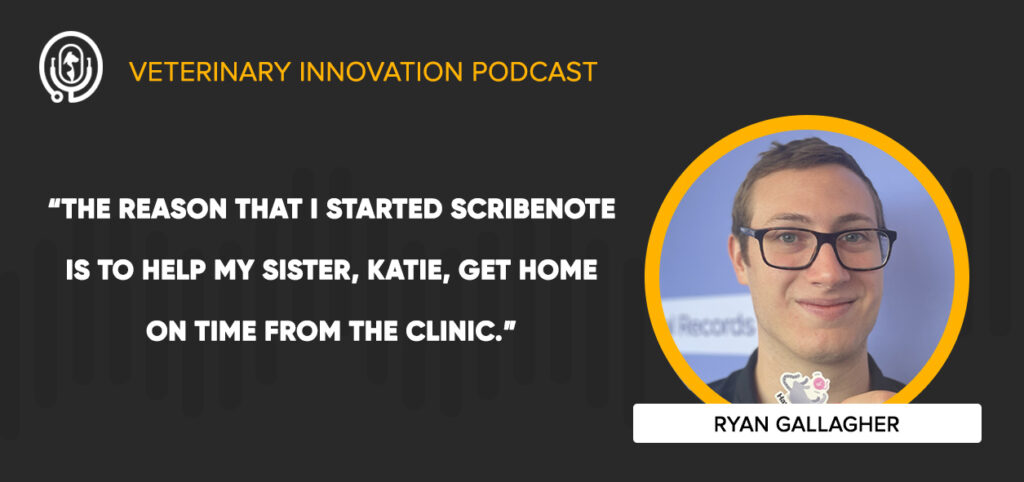 In This Episode
Keeping medical records is time-consuming for veterinarians, taking away a lot of time and hindering their efficiency.
In this episode of the Veterinary Innovation Podcast, Shawn and Ivan chat with Ryan Gallagher, the founder of Scribenote. They explore how Scribenote's technology automatically records SOAP-format medical notes during veterinary appointments, saving veterinarians much time.
Mr. Gallagher recommends When Breath Becomes Air Hardcover by Paul Kalanithi.
Topics Covered
Challenges in Medical Record Keeping
Story of Scribenote
How Scribenote works