Dr. Tad Coles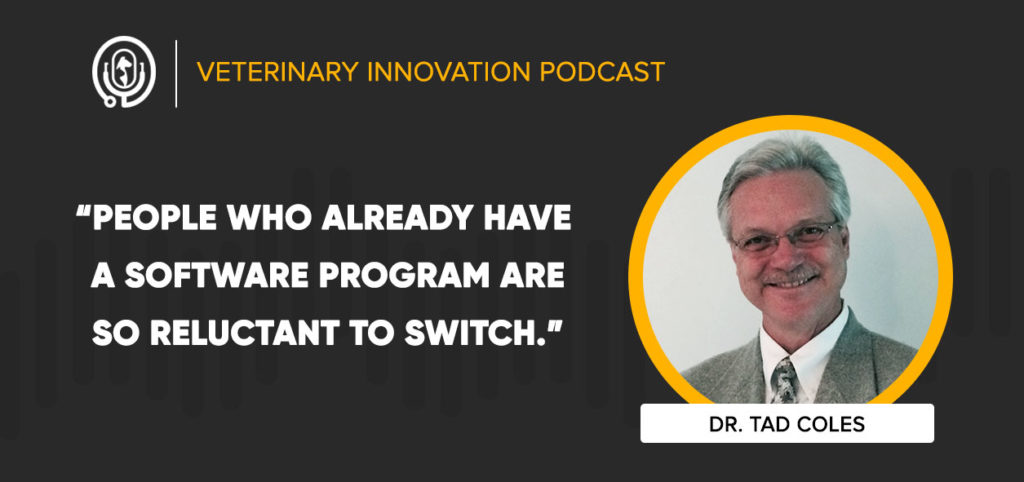 In This Episode
There are dozens of different types of veterinary practice management software. While there is no single best solution, the system that a veterinary clinic chooses to use has a significant impact on their efficiency. How can clinics decide which solution to pick, and in the case of clinics using older software, why should they consider upgrading or changing what they use?
This week on the Veterinary Innovation Podcast, Shawn and Ivan welcome Dr. Tad Coles to discuss comparing the various practice management softwares, why clinics should choose a provider with a customer success team, and how using legacy systems can have a negative impact on a clinic's efficiency.
Dr. Coles recommends Attending: Medicine, Mindfulness, and Humanity by Dr. Ronald Epstein.
Read the Practice Management Software Comparison at bit.ly/38HAV7n.
Topics Covered
The Assessment Criteria Used to Compare Practice Management Softwares
The Importance of Customer Success
Why Clinics Should Explore New Practice Management Softwares