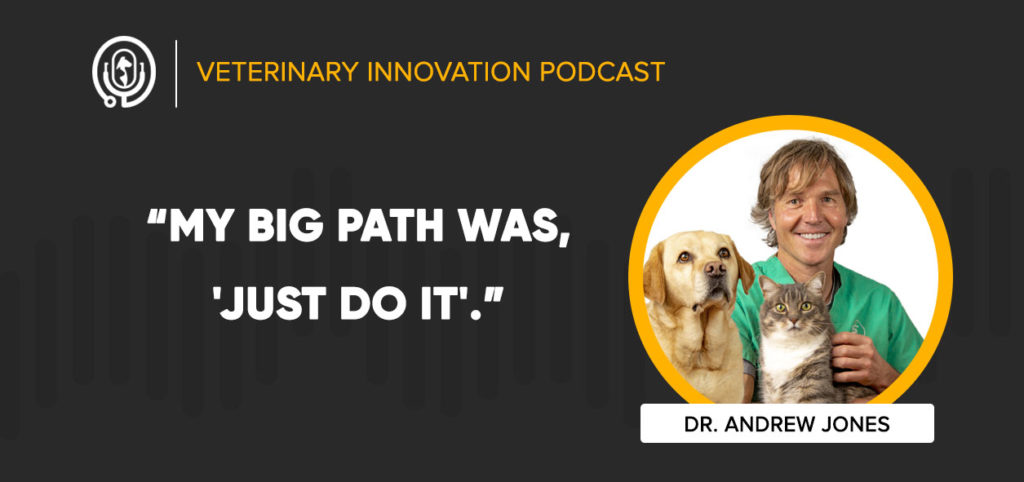 In This Episode
Over the past decade, YouTube has become one of the best, and more competitive platforms, for content creators. Despite its scope, it remains a huge opportunity to educate and connect with pet parents from all over the world.
This week on the Veterinary Innovation Podcast, Shawn and Ivan welcome Dr. Andrew Jones, founder of The Internet Pet Vet, to discuss his journey from eBook writer to YouTube success, building a living as a content creator, and how the only way to get better at something is to do it.
Dr. Jones recommends The 7 Habits of Highly Effective People: Powerful Lessons in Personal Change by Stephen Covey, The 4-Hour Workweek: Escape 9-5, Live Anywhere, and Join the New Rich by Timothy Ferriss,Peter McKinnon's YouTube Channel, and Sunny Lenarduzzi's YouTube Channel.
Topics Covered
Growing Your Brand and Channel
How Creating Makes You a Better Content Creator
Making a Living From Digital Content