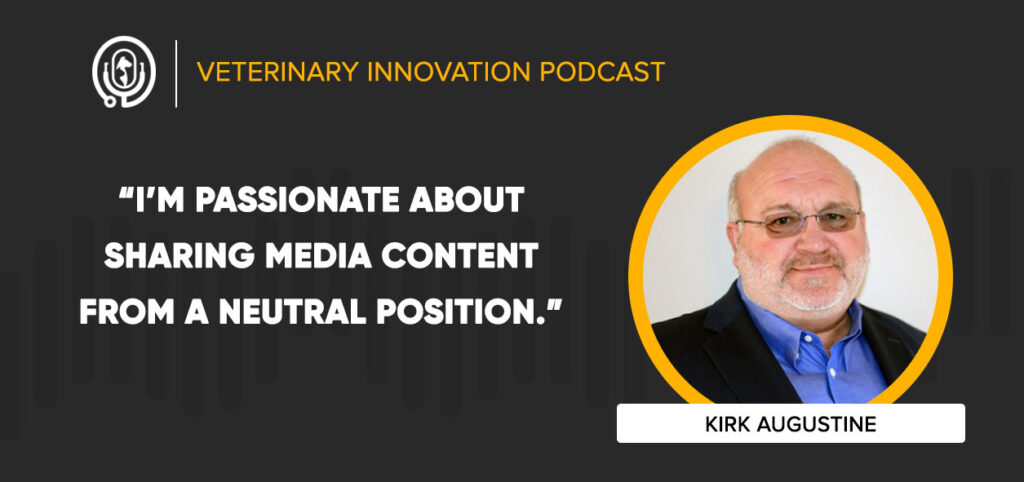 In This Episode
Working in veterinary medicine is an extremely time-intensive and demanding job, though with it comes a need to keep up with the latest news and research about all kinds of animals. How can veterinarians stay on top of industry content when they don't have hours a week to dedicate to consuming it?
This week on the Veterinary Innovation Podcast, Shawn and Ivan are joined by Kirk Augustine, the Founder and President of Animal Health Digest, to discuss curating content for veterinary professionals, the need for neutrality and why animal dentistry deserves more attention.
Mr. Augustine recommends It's Not About You: A Brief Guide to a Meaningful Life by Tom Rath and Cracking the Code to Leadership by G. Thomas Herrington, Patrick T. Malone and James Georges.
Topics Covered
The Content Curation Process
The Business Model of a Content Service
The Need for a Neutral Stance