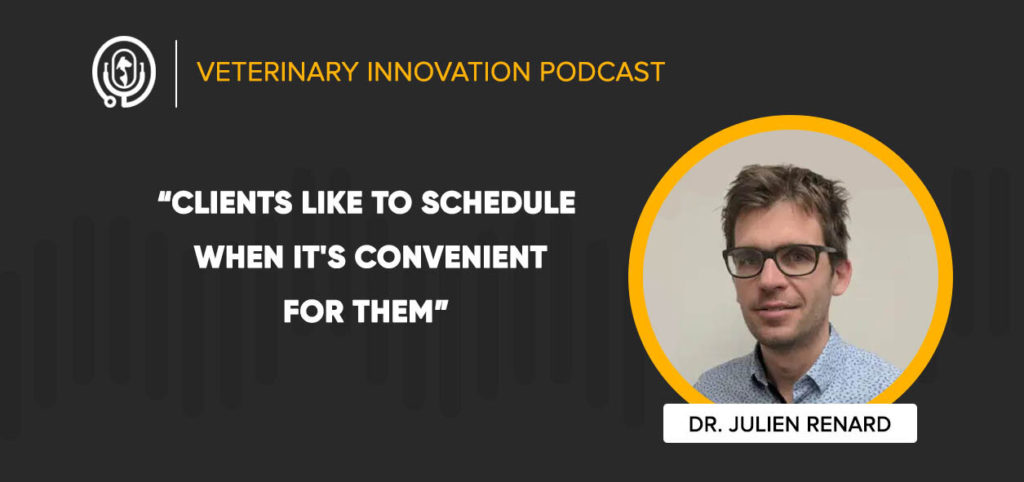 In This Episode
How can a veterinary clinic determine if their marketing efforts are working? How can they attract new customers? How can they determine who they should be working with?

This week on the Veterinary Innovation Podcast, Shawn and Ivan are pleased to welcome Julien Renard, the co-founder of Vetstoria, to talk about business growth and sales, as well as need for flexibility and convenience when dealing with clients, and the challenges of offering a product internationally.
Mr. Renard recommends The Sales Acceleration Formula: Using Data, Technology, and Inbound Selling to go from $0 to $100 Million by Mark Roberge.
Topics Covered
Client Acquisition
Return on Investment
Building an International Product
---
Transcript