Anne Tomsic | Preventive Vet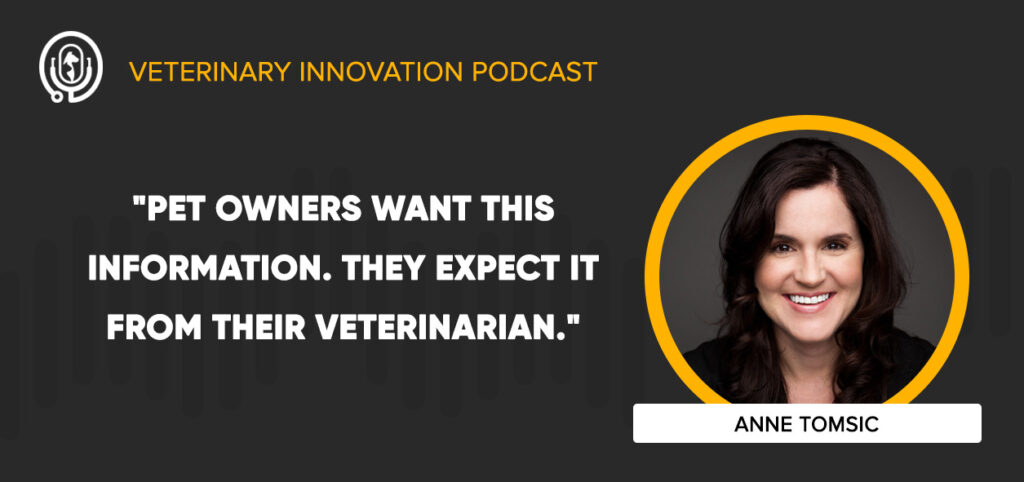 In This Episode
Pet owner education is an essential aspect of quality pet care. Veterinary teams want to educate their clients on a wide range of topics that contribute to the well-being of their pets. How can integrating quality educational materials support education and save time for the veterinary team?
This week on the Veterinary Innovation Podcast, Shawn and Ivan interview Anne Tomsic, the CEO and Founder of Preventive Vet, to discuss educational materials for preventing pet health issues and how they contribute to fostering client loyalty and improving compliance.
Anne recommends Influence, the Psychology of Persuasion by Robert B. Cialdini.
Helpful Links:
– Public site: preventivevet.com
– Veterinary Professional Portal: preventivevet.com/4vets
– Digital Education Subscription: preventivevet.com/veterinary/digital-client-education
– Pet InfoRx®: preventivevet.com/veterinary/information-prescriptions
– Vetted Search (includes vetted YouTube videos to share with clients): preventivevet.com/veterinary/vetted-search
Topics Covered
The role of education in preventive pet care
"101 Essential Tips" book series for pet owners
Preventive Vet's support for veterinarians