Dr. Ken Lambrecht | Healthy Pet Connect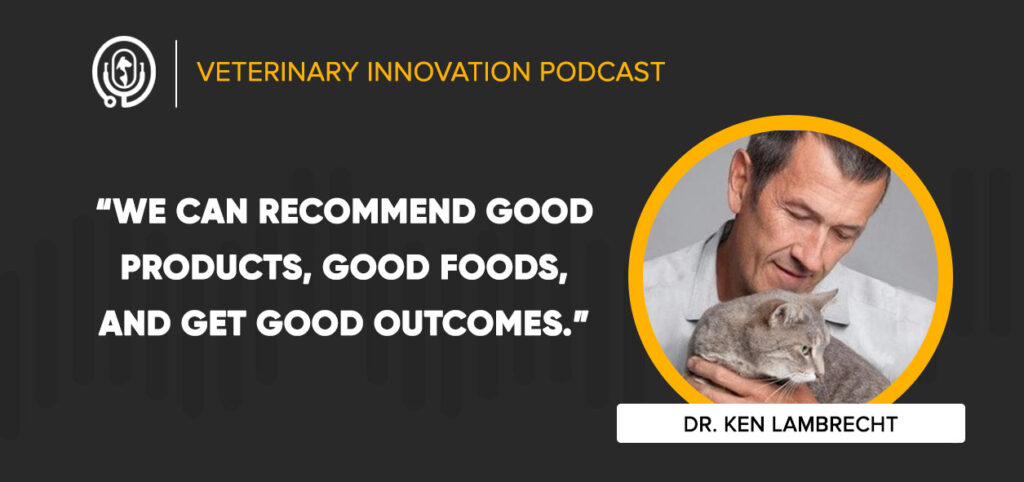 In This Episode
Weight is a vital indicator of pets' health and well-being, but weight management can be a challenging process. How can veterinarians ensure that pets are losing weight at the right cadence?
This week on the Veterinary Innovation Podcast, Shawn and Ivan speak with Dr. Ken Lambrecht, the Chief Veterinary Officer of Healthy Pet Connect, about fighting pet obesity, the large amounts of in-home data that can be studied and used to help pets lose weight, and why strong recommendations help to foster adherence.
Dr. Lambrecht recommends The Inner Athlete: Realizing Your Full Potential by Dan Millman.
Additional Resources:
Research Article: A technology-enhanced weight-loss program in multiple-cat households: a randomized controlled trial
Topics Covered
Positive Outcomes of Weight Control
The Potential of Home Health Ecosystems
The Advantage of Having Additional Data