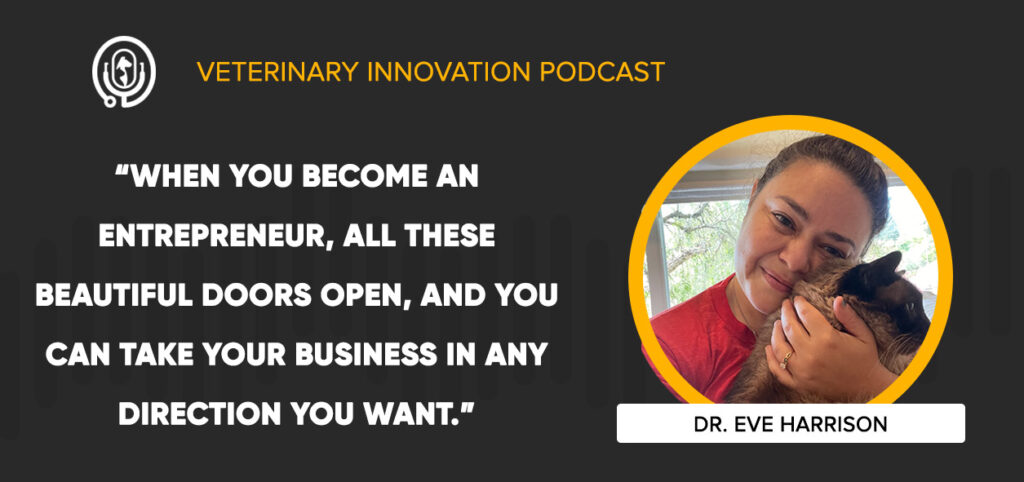 In This Episode
Since the Covid-19 pandemic began, there has been a high demand for house call veterinary services which has been answered by both independent veterinarians and larger veterinary groups. What are the differences between mobile, house call, and concierge veterinary services, and why should veterinarians pursue them?
This week on the Veterinary Innovation Podcast, Shawn and Ivan welcome Dr. Eve Harrison of The House Call Vet Academy for a conversation about house call vet innovations, how house call services can enable entrepreneurship for veterinarians, and how entrepreneurship can help veterinarians have the business and life that they want.
Dr. Harrison recommends The Creative Habit: Learn It and Use It For Life by Twyla Tharp and Fuck Hapiness: How Women Are Ditching the Cult of Positivity and Choosing Radical Joy by Ariel Gore.
Topics Covered
The Difference Between Mobile, House Call, and Concierge Veterinarians
The Enablement of Entrepreneurship
Exploring Veterinary Concierge Service