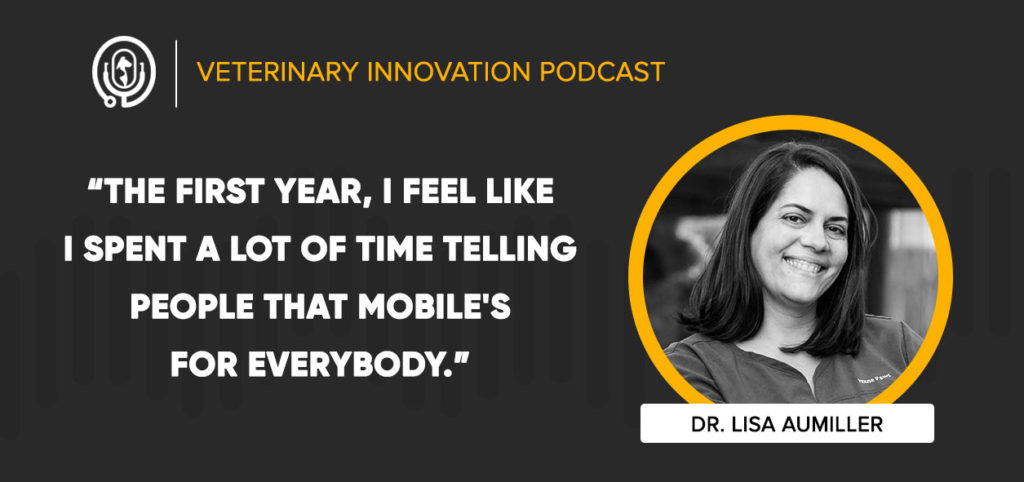 In This Episode
In-home veterinary services have greatly risen in demand due to the Covid-19 pandemic, but they were incredibly popular even before. Providing in-home care offers several advantages over bringing a pet to a traditional clinic, such as seeing the environment a pet lives in, and using that information to make a more informed diagnosis.
This week on the Veterinary Innovation Podcast, Shawn and Ivan are joined by Dr. Lisa Aumiller, Founder of HousePaws, to discuss growing an in-home veterinary business from one employee to a team covering several areas, the technology that's required to provide a full-service mobile veterinary clinic, and the oddest situation she's found herself in while providing in-home services.
Dr. Aumiller recommends Traction: Get a Grip on Your Business by Gino Wickman and Purple Cow: Transform Your Business by Being Remarkable by Seth Godin.
Topics Covered
Growing a Home Veterinary Care Business
The Impact of Covid-19 on Mobile Veterinarians
The Technology and Equipment Used