Dr. Robert Parkins | myBalto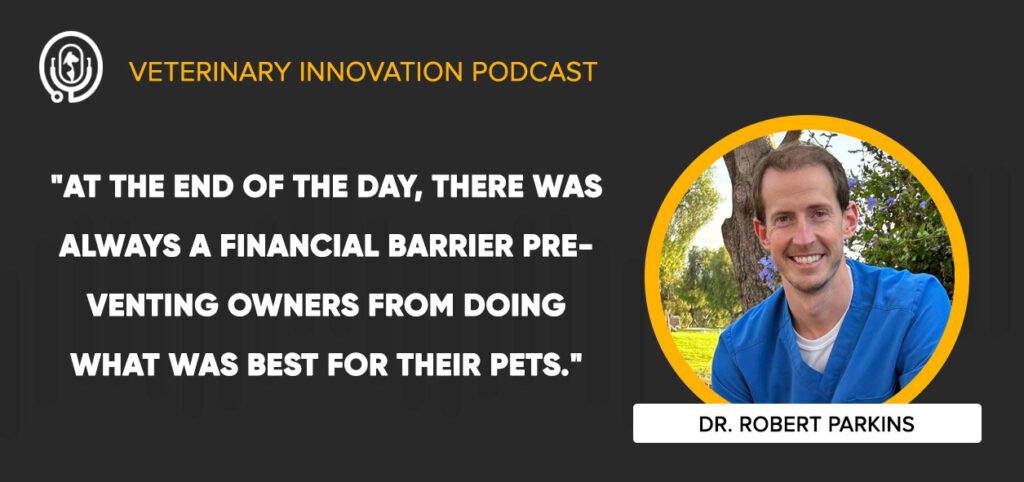 In This Episode
There are many reasons as to why veterinary care is expensive, but ultimately most of the barriers preventing pet parents from getting appropriate care are financial. What are some of the options available to make veterinary care more affordable?
This week on the Veterinary Innovation Podcast, Shawn and Ivan speak with Dr. Robert Parkins, Founder and CEO of myBalto, about the increasing cost of veterinary care, the experience of launching a new product, and trying to avoid economic euthanasia.
Dr. Parkins recommends How to F*ck Up Your Startup by Kim Hvidkjaer.
Topics Covered
Helping Consumers Alleviate the Cost of Veterinary Bills
Launching a New Product
Providing Angel Funding to Veterinarians