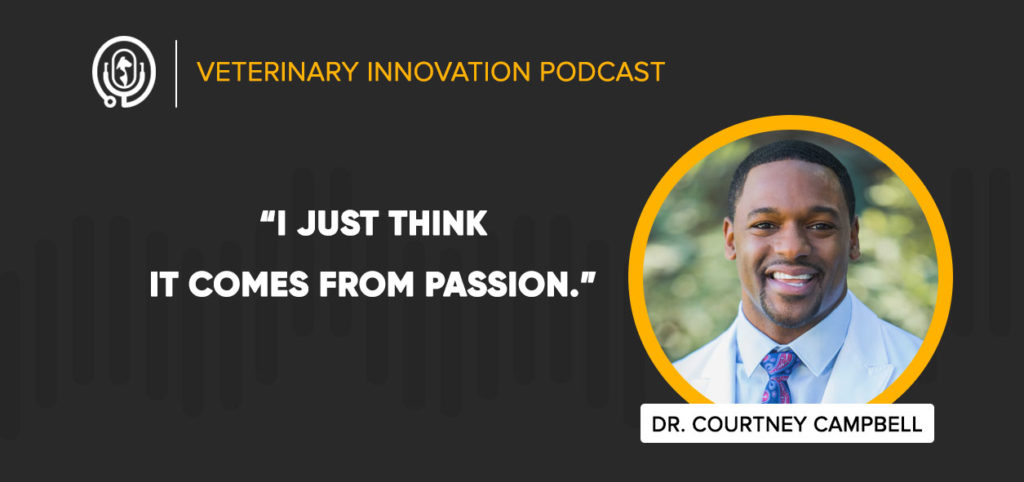 In This Episode
No longer does a job have to just be "a job". There are more opportunities than ever before for people to use their talents to push their veterinary careers in new and exciting directions.
This week on the Veterinary Innovation Podcast, Shawn and Ivan are joined by Dr. Courtney Campbell for a candid and revealing discussion about having an innovative mindset when it comes to your career, and how failure at one thing can spur people on to greater success elsewhere.
Dr. Campbell recommends Wildhood: The Astounding Connections between Human and Animal Adolescents by Barbara Natterson-Horowitz and Kathryn Bowers and What Being a Veterinarian Really Takes by Melanie Bowden.
Topics Covered
How to Have an Innovative Mindset
Finding a New Path Through Adversity
Failure