Gene O'Neill | NAVC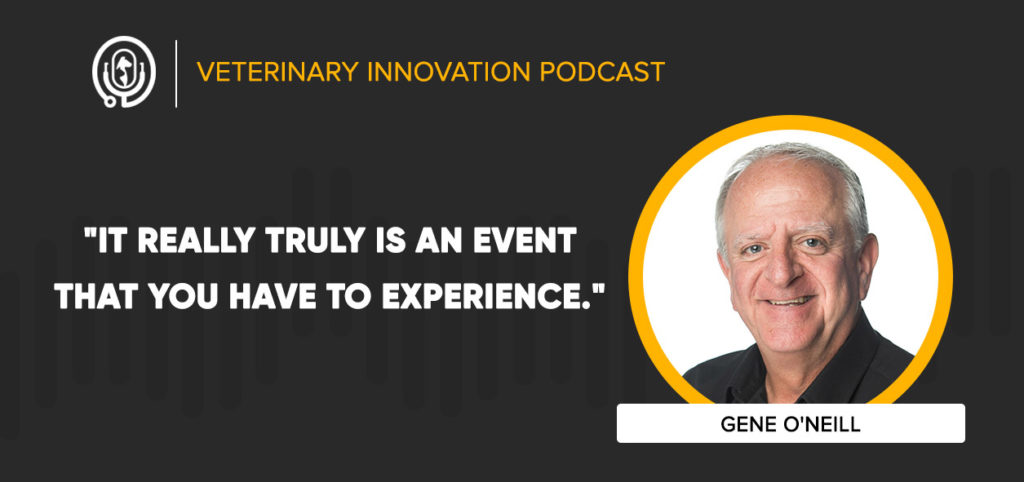 In This Episode
The Covid-19 pandemic has fundamentally changed how information is exchanged. What are some of the ways that the physical veterinary conference model can be combined with the advantages of virtual conferences to create the best of both worlds?
This week on the Veterinary Innovation Podcast, Shawn and Ivan welcome Gene O'Neill, the CEO of the North American Veterinary Community, to talk about innovation in virtual conferences, the hybrid model of this year's Veterinary Meeting and Expo (VMX), and some of the unique experiences that will be available to attendees.
Mr. O'Neill recommends The Goal: A Process of Ongoing Improvement by Eliyahu Goldratt.
See also: Best Veterinary Conferences for 2023
Topics Covered
Hybrid Events with Real-World and Virtual Experiences
Crafting a Virtual Exhibit Hall
Public Health Measures at Conferences