Dr. Michael Bugg | The Veterinary Project Podcast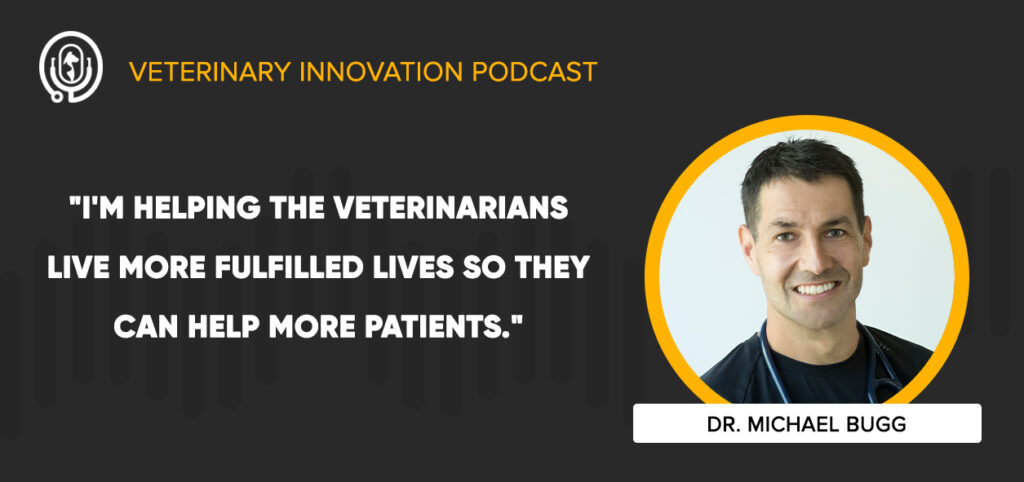 In This Episode
Veterinarians typically decide what they want to be from a young age, and veterinary school provides them with structured goals. However, when they enter practice, they may become disillusioned at the lack of goals laid out ahead of them. How can veterinarians create their own goals and live the lives they want?
This week on the Veterinary Innovation Podcast, Shawn and Ivan welcome Dr. Michael Bugg, Co-Founder of The Veterinary Project Podcast, for a discussion about intentional living, the differences between outcome-based goals and identity-based goals, and the event that made him walk away from clinical practice.
You're Gonna Get Peed On!: How Veterinarians Can Keep Their Dream Job from Becoming a Nightmare While Working Less and Earning More by Dr. Michael Bugg.
Topics Covered
Pivoting Away from a Veterinary Career
Identity-Based Goals vs. Outcome-Based Goals
Moving From Structured to Unstructured Goals