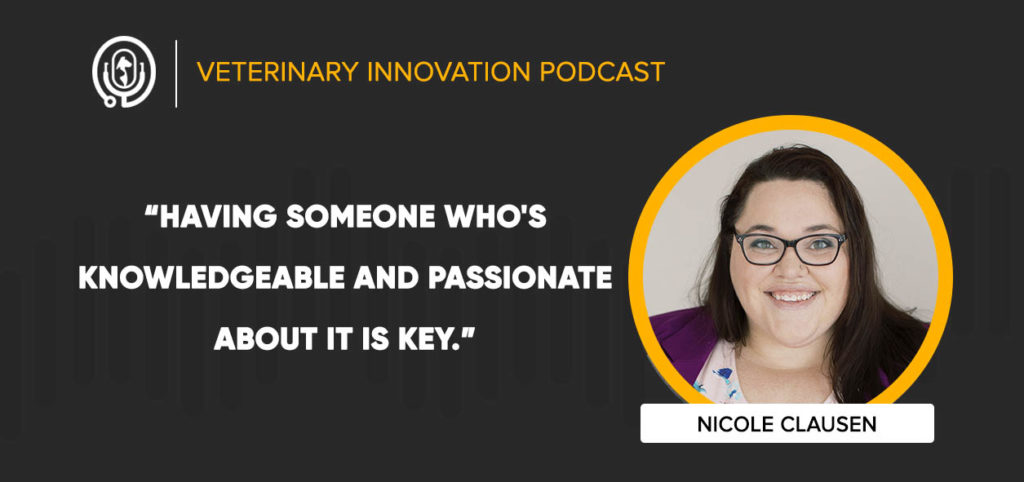 In This Episode
Inventory management is one of the most important aspects to the bottom line of any veterinary clinic, and yet it is often not treated that way. Employees are often given little training about how to properly manage, and many clinic staff would rather defer the task to someone else.
This week on the Veterinary Innovation Podcast, Shawn and Ivan speak with Nicole Clausen, the founder of the Veterinary Inventory Strategy Network, about building a platform when an existing one won't do, how getting back to basics can be innovative, and how passion and enthusiasm can make a big difference.

Ms. Clausen recommends The Success Principles: How to Get From Where You Are to Where You Want to Be by Jack Canfield.
Topics Covered
Building a Network of Inventory Managers
The Inventory Challenges Veterinary Clinics Face
Inventory Management as a Career Path
---
Transcript