Aimee St. Arnaud | Open Door Veterinary Collective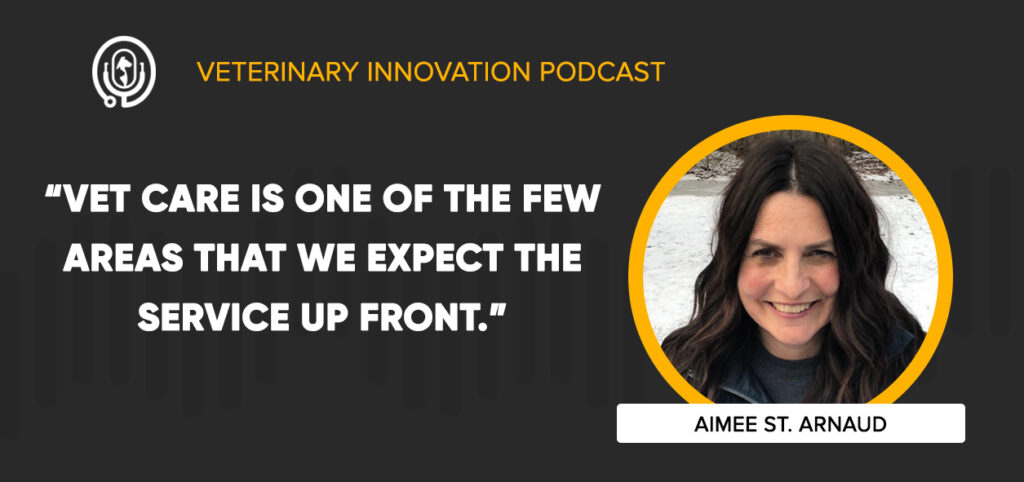 In This Episode
Millennials are now the largest pet-owning population, and 70% of them living paycheque to paycheque means that they can't afford to spend hundreds of dollars at the point of service for veterinary care. How can we ensure their pets are treated and sent home without needing to give services away?
This week on the Veterinary Innovation Podcast, Shawn and Ivan welcome Aimee St. Arnaud, Founder of Open Door Veterinary Collective, to discuss making veterinary care affordable, teaching clinic staff how to talk with clients about payments, and how offering alternative payment options can actually increase profits.
Ms. St. Arnaud recommends Upstream: The Quest to Solve Problems Before They Happen by Dan Heath.
Read the article about vet billing data.
Topics Covered
Payment Support Options
Teaching Clinic Staff How to Talk About Payment
Applications of Payment Plans