Dr. Mark Olcott | VitusVet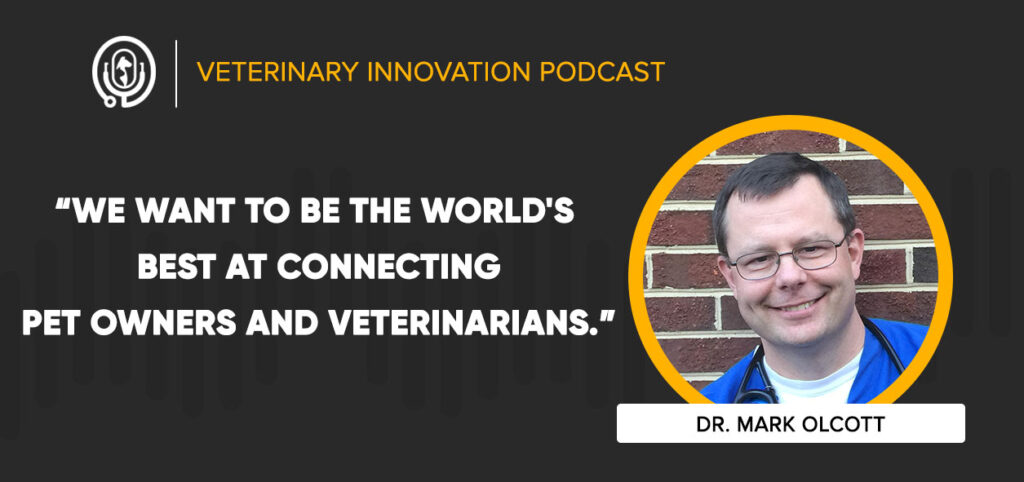 In This Episode
Two years ago, sending text messages to pet owners was unconventional. However, the adoption of the process was accelerated by the Covid-19 pandemic, and has led to increased convenience for pet owners. How might veterinary clinics similarly increase convenience when it comes to routine processes like payment collection and filling prescriptions?
This week on the Veterinary Innovation Podcast, Shawn and Ivan welcome Dr. Mark Olcott, the CEO of VitusVet, for a discussion about merchant services for veterinary clinics, how payment over text message can help remove a lot of anxiety from around a clinic's front desk, and how managing a veterinary clinic is similar to managing a golf course.
Dr. Olcott recommends Crossing the Chasm: Marketing and Selling Disruptive Products to Mainstream Customers by Geoffrey Moore.
Topics Covered
Improving Products With Insights from Direct Experience
Client Communication and Payment via Text Message
eCommerce Opportunities for Veterinary Pharmacies