Dr. Celine Leheurteux | EUTHABAG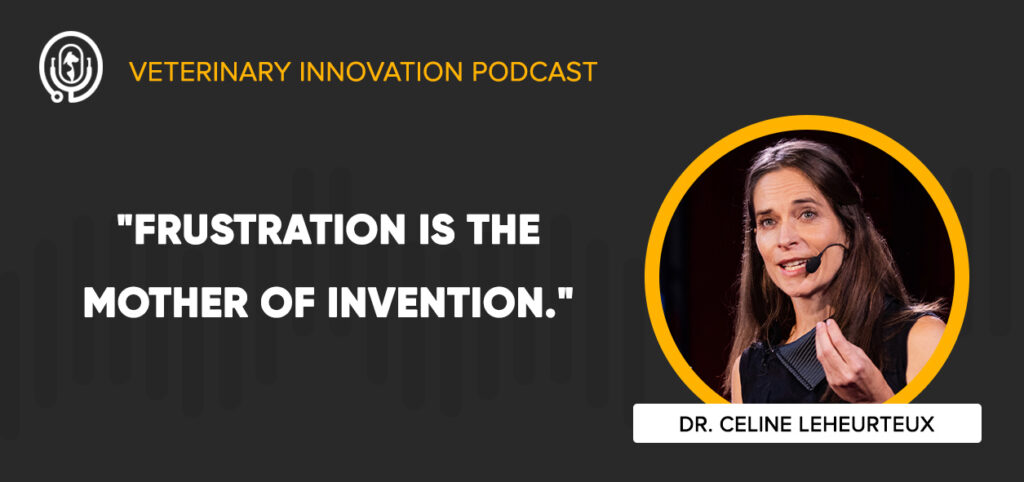 In This Episode
Pets hold a special place as friends and family members, and every pet owner will have to face the sad loss of their beloved companions. How to ensure a compassionate and respectful euthanasia procedure for both pet owners and practice staff?
This week on the Veterinary Innovation Podcast, Shawn and Ivan talk with Dr. Celine Leheurteux, CEO of EUTHABAG, about modernizing the process of euthanasia to make it easier for the pet, his family, and the veterinary team. Dr. Celine also highlights the importance of proper communication and education regarding end-of-life procedures with pet owners.
Dr. Céline recommends Let My People Go Surfing by Yvon Chouinard.
Helpful links:
– Watch a TEDx with Dr. Céline on the financial aspect of veterinary pet care.
– EUTHABAG free RACE approved Platform Practical Classes in Small Animal Euthanasia.
– Tools for your practice section for veterinary teams for the US and for Canada.
Topics Covered
The shortcomings of traditional plastic bags for euthanized pets
Features and benefits of the EUTHABAG
The importance of proper communication and education regarding end-of-life procedures with pet owners