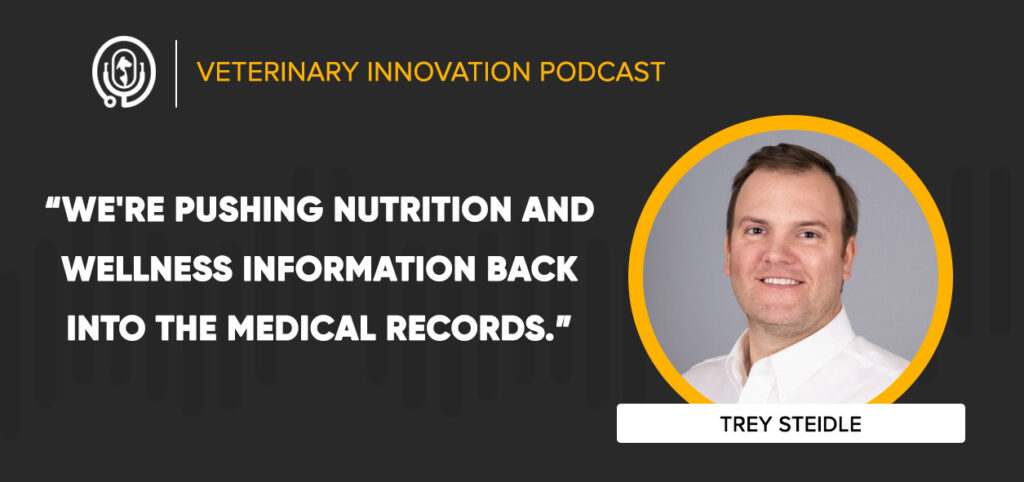 In This Episode
Nutrition is an incredibly important factor in ensuring a pet lives a long and healthy life, but there are quite a few points of friction. Many veterinarians are used to selling therapeutic products instead of wellness products for healthy animals, and many pet food companies don't offer individualized products. How can this friction be removed so we can ensure pets are as healthy as possible?
This week on the Veterinary Innovation Podcast, Shawn and Ivan speak with Trey Steidle, Founder of Breed Science, about nutrition as a wellness tool, the benefits of tracking nutrition information in medical records, and why portioning is important in nutrition.
Mr. Steidle recommends Customer Centricity: Focus on the Right Customers for Strategic Advantage by Peter Fader and The Forever Dog: Surprising New Science to Help Your Canine Companion Live Younger, Healthier, and Longer by Rodney Habib and Dr. Karen Shaw Becker.
Topics Covered
Using Technology for Pet Wellness
The Impact of Recurring Revenue
Tracking Nutrition Information in Medical Records