Dr. Rachel Venable | Pet Cancer Care Consulting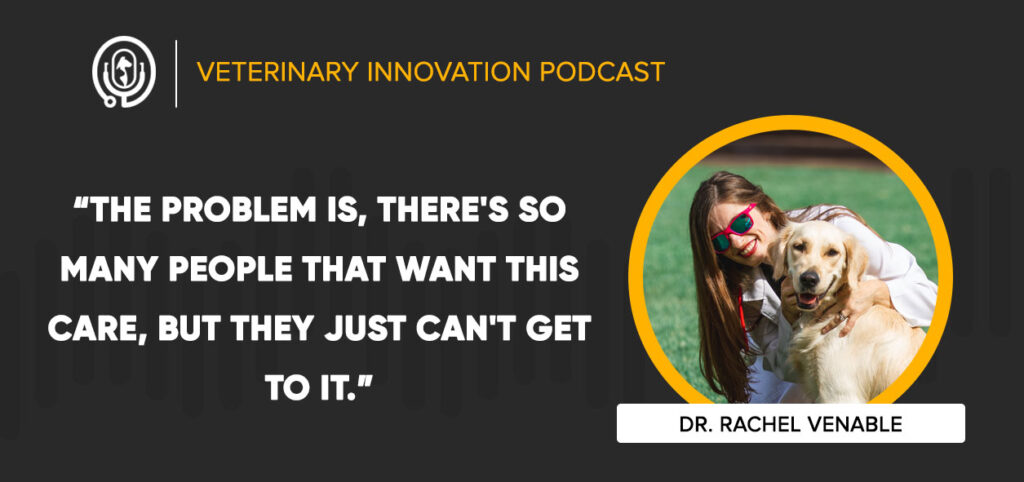 In This Episode
There are fewer than 450 boarded veterinary oncologists in the US, though there are millions of dogs diagnosed with cancer every year. How can we improve access to oncologists and ensure that clients don't fall through the cracks?
This week on the Veterinary Innovation Podcast, Shawn and Ivan speak with Dr. Rachel Venable, Founder of Pet Cancer Care Consulting, about oncology teleconsulting, the legalities of communicating with clients in different states, and which group of people rely on teleconsulting the most.
Dr. Venable recommends The Road Back to You: An Enneagram Journey to Self-Discovery by Ian Morgan Cron & Suzanne Stabile.
Topics Covered
Using Zoom as a Teleconsulting Tool
Legalities of Consulting
Work/Life Balance as a Consultant