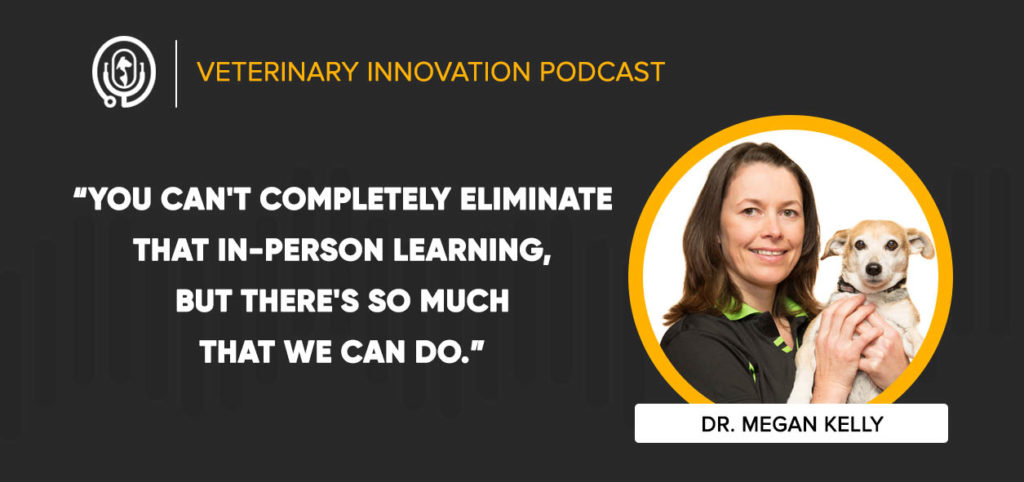 In This Episode
Before the Covid-19 pandemic, you could attend trade shows and workshops to earn RACE hours, but the cutting back of these types of events has meant that there are fewer opportunities to learn. In the age of physical distancing, is online education an effective substitute?
This week on the Veterinary Innovation Podcast, Shawn and Ivan speak with Dr. Megan Kelly, owner of Onlinepethealth, about seeking out knowledge, the convenience and ease of online learning, and the importance of interaction at digital events.
Dr. Kelly recommends Purple Cow: Transform Your Business by Being Remarkable by Seth Godin.
Topics Covered
Online Education Before Covid-19
Leveraging Online Events and Digital Conferences
Comparing Digital Conferences to In-Person Conferences