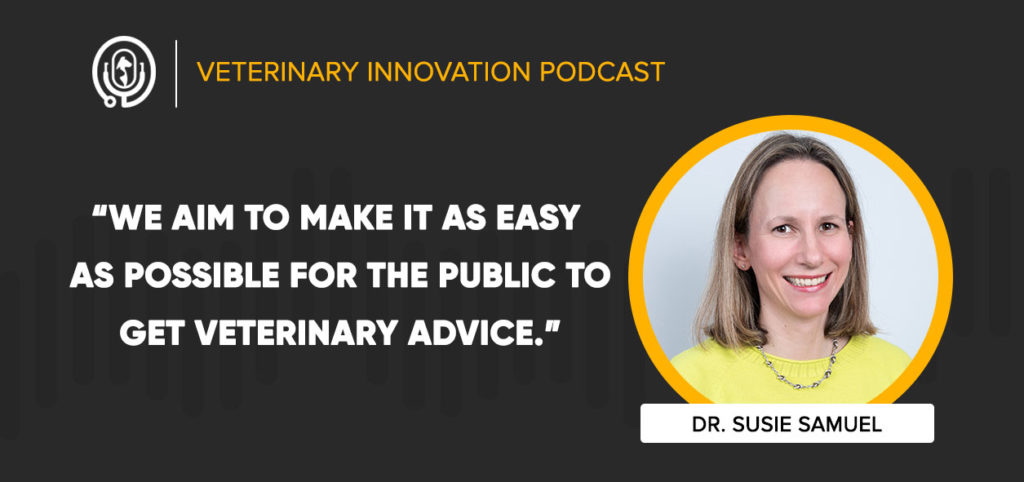 In This Episode
Because of the Covid-19 pandemic, more pet owners than ever are consulting Google to try to figure out if their pet's symptoms are serious enough for medical attention. Even though veterinarians will tell you this is a bad idea, it's an established consumer behaviour. Is there some way to take advantage of this to help owners get their right advice for their pets?
This week on the Veterinary Innovation Podcast, Shawn and Ivan are joined by Dr. Susie Samuel, the founder and CEO of VetHelpDirect, to discuss online triage, building a network of local vets to refer searchers to, and the necessity of making products accessible.
Dr. Samuel recommends 21 Lessons for the 21st Century by Yuval Noah Harari.
Topics Covered
The Online Triage Journey
How to Get Veterinary Clinics Involved
The Impact of Covid-19 on Client Behavior