Daniella Morgan-Pascualvaca | Mella Pet Care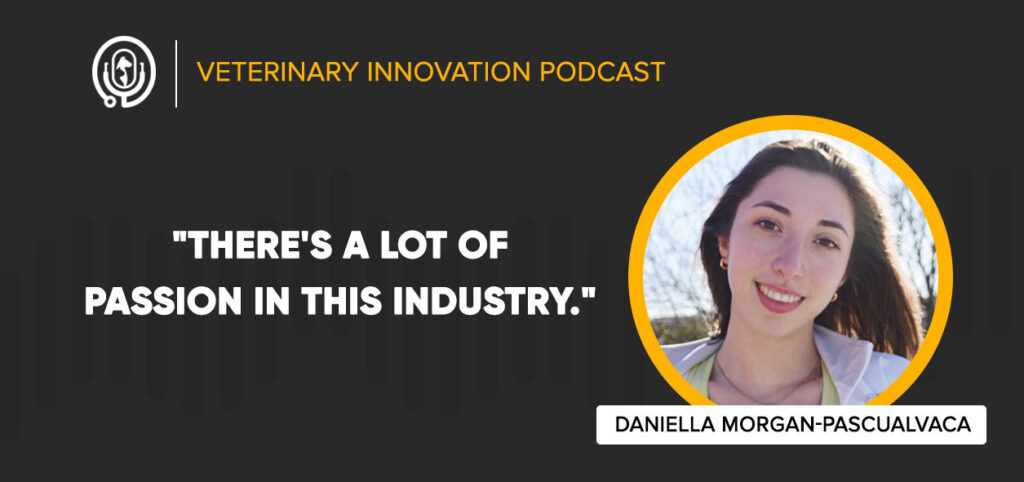 In This Episode
Podcasts are a powerful tool to share knowledge and grow community. While the format has exploded in popularity over the past decade, the veterinary industry would benefit from more people sharing their experiences. Why should you start a veterinary podcast, and what are some of the risks and rewards?
This week on the Veterinary Innovation Podcast, Shawn and Ivan welcome Daniella Morgan-Pascualvaca, Director of Growth & Community at Mella Pet Care, for a discussion about pet health podcasting, how to build a pipeline, and why podcasting is a cost-effective marketing channel.
Ms. Morgan-Pascualvaca recommends The God of Small Things: A Novel by Arundhati Roy.
Topics Covered
How to Start a Podcast
Finding Your Hosting Rhythm
The Podcast Production Process