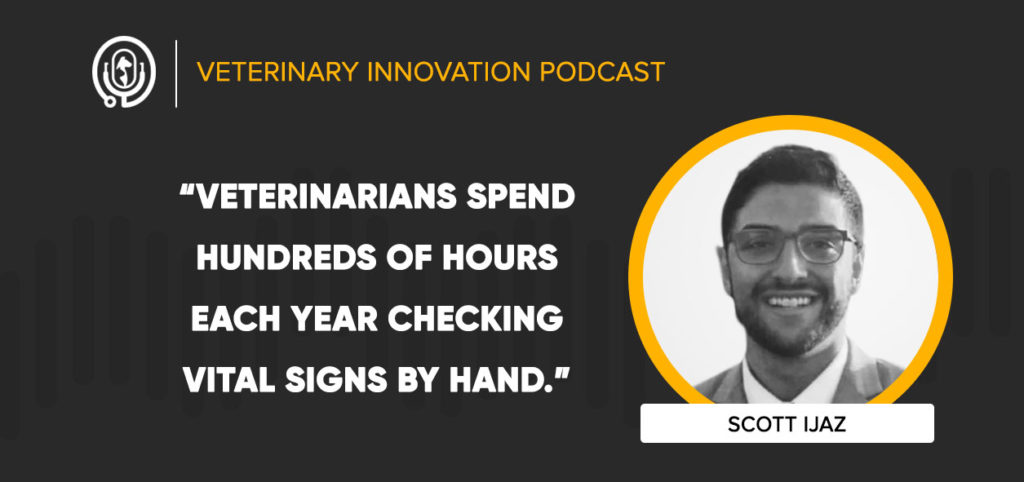 In This Episode
Veterinary medicine is dangerous, but being bitten, scratched, or clawed is just part of the job. What if there were a remote health monitoring solution that allowed veterinarians to check the vitals of pets and other animals without putting themselves at risk?
This week on the Veterinary Innovation Podcast, Shawn and Ivan are joined by Scott Ijaz of VetGuardian to talk about adopting existing technologies for veterinary applications, the importance of safety for veterinarians, and the many possible applications for a pet monitoring system.

Mr. Ijaz recommends Sick in the Head: Conversations about Life and Comedy by Judd Apatow.
Topics Covered
Developing a Contactless Pet Monitor
Technological Applications
Increasing Safety for Veterinary Professionals