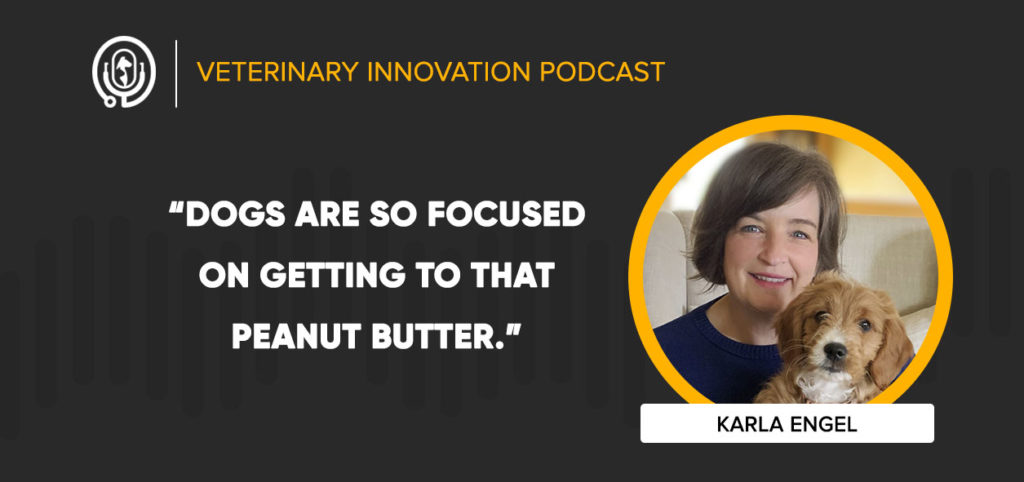 In This Episode
Veterinary examinations, while necessary, can be very stressful for pets, and their anxiety may cause them to lash out at veterinary professionals. What if there were a way to distract them so that they could be examined without becoming anxious?

This week on the Veterinary Innovation Podcast, Shawn and Ivan speak with Karla Engel, a Senior Partner at Pet Pawse, about the creation and development of a product that seeks to reduce anxiety in dogs by engaging them in a much more pleasant – and tasty – activity.
Ms. Engel recommends Outliers: The Story of Success by Malcolm Gladwell.
Topics Covered
Developing and Patenting a Product
Pivoting into the Veterinary Space
Running a Business With a Small Team