Dr. Mark Johnston | Vetstream | Vets in Mind Alliance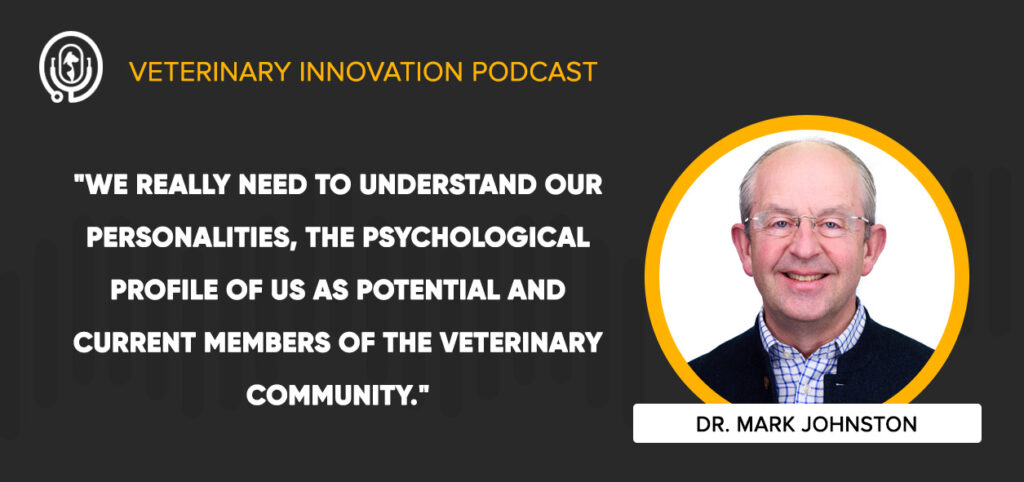 In This Episode
Burnout among veterinarians is a highly prevalent problem in the profession. In this week's episode of the Veterinary Innovation Podcast, Dr. Mark Johnston, CEO of Vetstream and founder of Vets in Mind Alliance, joins hosts Shawn Wilkie and Dr. Ivan Zak to discuss this issue.
Dr. Johnston shares his personal experience with burnout and the inspiration behind founding the Vets in Mind Alliance. They delve into important topics such as the Hero Complex, work ethic, positive psychology, and the crucial role of a supportive community in maintaining the mental well-being of veterinarians and signposts to some triage tools available via Vets in Mind.
Dr. Johnston recommends "Start with Why" by Simon Sinek and "12 Birds to Save Your Life" by Charlie Corbett.
Topics Covered
Personal experience with burnout
Founding the Vets in Mind Alliance
The "Hero Complex" and work ethic
Fixed versus Flexible Mindsets