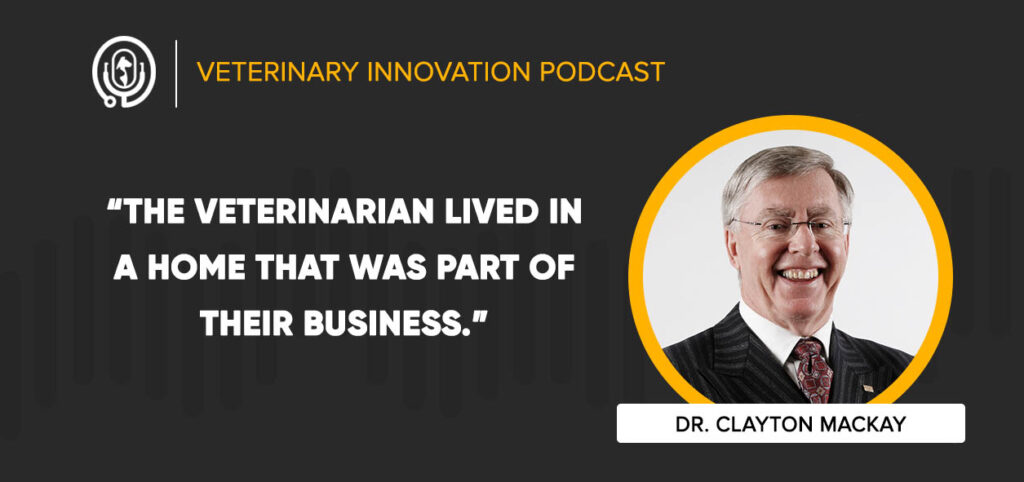 In This Episode
Over the past 70 years, innovation has radically changed almost every aspect of veterinary medicine. What was a heavily equine- and agriculturally-focused profession has adapted to better fit the modern relationships people have with animals. How has being a veterinarian changed since the 1950s?
This week on the Veterinary Innovation Podcast, Shawn and Ivan speak with Dr. Clayton MacKay, President of MacKay Veterinary Consulting, about the evolution of innovation in veterinary medicine, the rise of small animal medicine, and what every graduating veterinarian needs to do.
Dr. MacKay recommends The Rose Code: A Novel by Kate Quinn and The Spy and the Traitor: The Greatest Espionage Story of the Cold War by Ben Macintyre.
Topics Covered
The Rise of Women in the Veterinary Field
The Evolution of Small Animal Medicine
Innovation in Veterinary Clinics