Dr. Ricky Walther | Pawlicy Advisor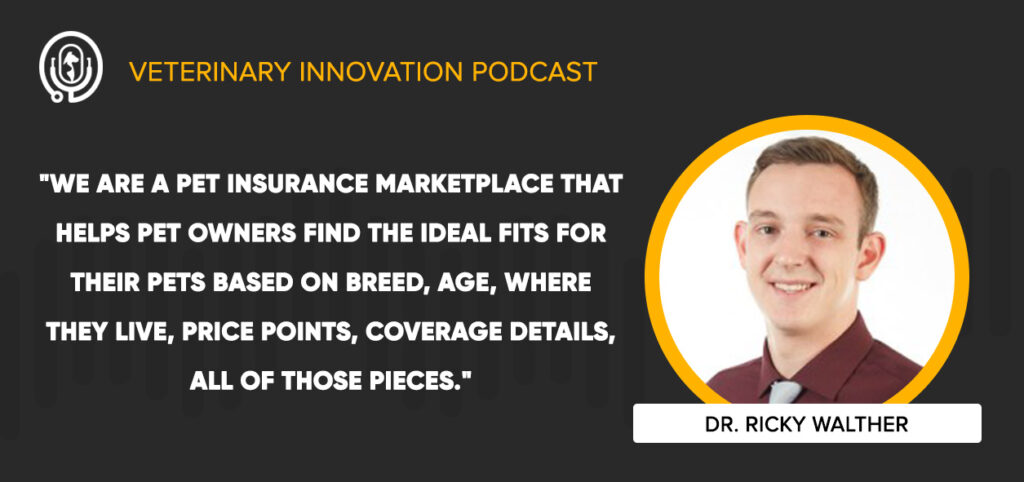 In This Episode
One of the challenges in the veterinary field in the United States is the low adoption rate of pet insurance. This can be attributed to factors such as the lack of awareness and uncertainty about its value, despite the increasing cost of veterinary care. This problem emphasizes the necessity for pet owners to have accessible education and simplified insurance options.
In this episode of the Veterinary Innovation Podcast, Shawn and Ivan speak with Dr. Ricky Walther, Chief Medical Officer at Pawlicy Advisor, about the importance of pet insurance, how Pawlicy Advisor helps to further educate and connect vets with the information they need to guide their clients toward the best care for their pets.
Dr. Walther recommends the MentorVET program for veterinary mentorship and leadership development.
Topics Covered
Challenges in Pet Insurance Adoption
Educational Gap and Simplified Solutions
Increasing Adoption and Future Trends