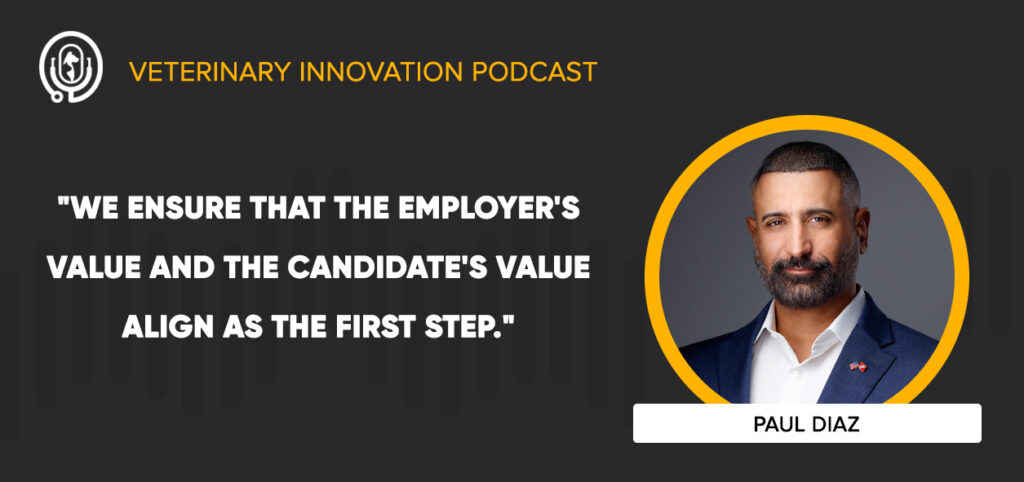 In This Episode
There is a higher demand for veterinary talent than ever before, but when a candidate goes through the hiring process and there is a value misalignment between them and their potential employer, it's a waste of time and energy for everyone involved. How can we ensure the values of candidates and employers are aligned during the hiring process?
This week on the Veterinary Innovation Podcast, Shawn and Ivan welcome Paul Diaz, Founder and CEO of Offer First, for a conversation about the future of veterinary recruiting, candidate demand for a nontraditional process, and the benefits of marine corps experience in entrepreneurship.
Mr. Diaz recommends The Go-Giver: A Little Story About a Powerful Business Idea by Bob Burg & John David Mann.
Topics Covered
Enhancing the Candidate Experience
The Demand for a Nontraditional Process
The Challenges of Building Software