Alyssa Mages | Empowering Veterinary Teams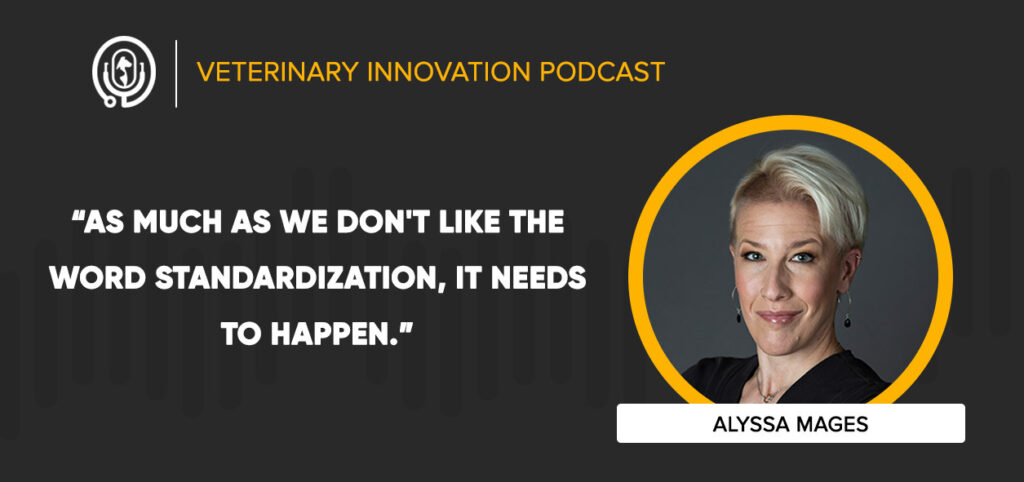 In This Episode
Every veterinary clinic is filled with awesome people, but it can be challenging to empower them to use their skills and strengths to the greatest effect. How can veterinary staff identify opportunities for better engagement?
This week on the Veterinary Innovation Podcast, Shawn and Ivan speak with Alyssa Mages, Co-Founder and Chief Visionary Officer of Empowering Veterinary Teams, about training, coaching, and teaching in veterinary medicine, why there needs to be greater standardization in veterinary roles, and how the current model for continuing education could be improved.
Ms. Mages recommends Creating Wellbeing and Building Resilience in the Veterinary Profession: A Call to Life by Sonja A. Olson.
Topics Covered
Defining Roles in the Clinic
The Need for Standardization
Challenge and Engagement Through Continuing Education