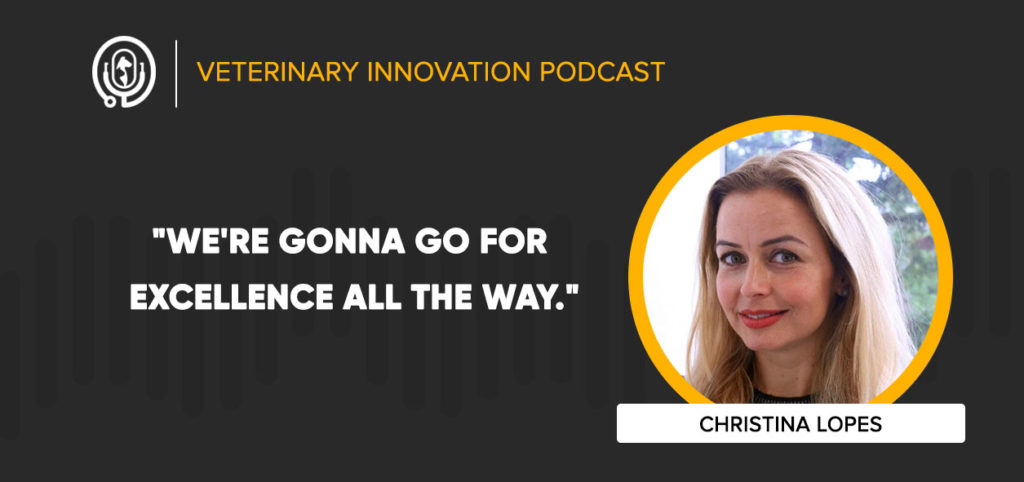 In This Episode
Every year, six million dogs are diagnosed with cancer – a rate three times higher than in humans – and despite being used as research subjects for human cancer treatments, those findings are not equally applied to them.
This week on the Veterinary Innovation Podcast, Shawn and Ivan speak with Christina Lopes, CEO and Co-founder of One Health Company and its flagship product FidoCure, about transforming canine cancer research and treatment, the need to think of dogs as patients instead of as research subjects, and how powerful innovation can be.
Ms. Lopes recommends The Hard Thing About Hard Things: Building a Business When There Are No Easy Answers and What You Do Is Who You Are: How to Create Your Business Culture, both by Ben Horowitz.
Topics Covered
The Importance of Patient Enrollment
Bringing Medical Advancements Back to Canines
Elevating the Dog as Patient