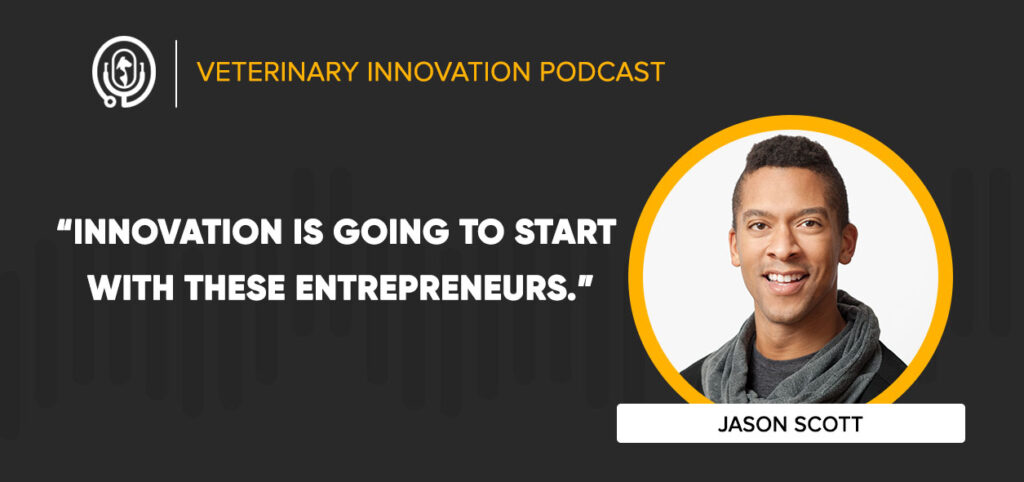 In This Episode
Startups seek to provide innovative solutions to complex problems, but the journey of building a product and determining its viability for the market can be challenging, especially for those who aren't familiar with the process. What kinds of support can startup founders gain access to?
This week on the Veterinary Innovation Podcast, Shawn and Ivan are joined by Jason Scott, Head of the Startup Developer Ecosystem for USA at Google, to chat about trends in the startup ecosystem, how to foster innovation over a short period of time, and how the Google Cloud Platform removes technical obstacles for startups.
Mr. Scott recommends Never Eat Alone: And Other Secrets to Success, One Relationship at a Time by Keith Ferrazzi and Tahl Raz and Building For Everyone: Expand Your Market With Design Practices From Google's Product Inclusion Team by Annie Jean-Baptiste.
Topics Covered
How Google Can Support Startup Founders
Fostering Innovation Over a Short Period
Innovation in Video Call Engagement Due to Covid-19