Dr. Theresa Bernardo | University of Guelph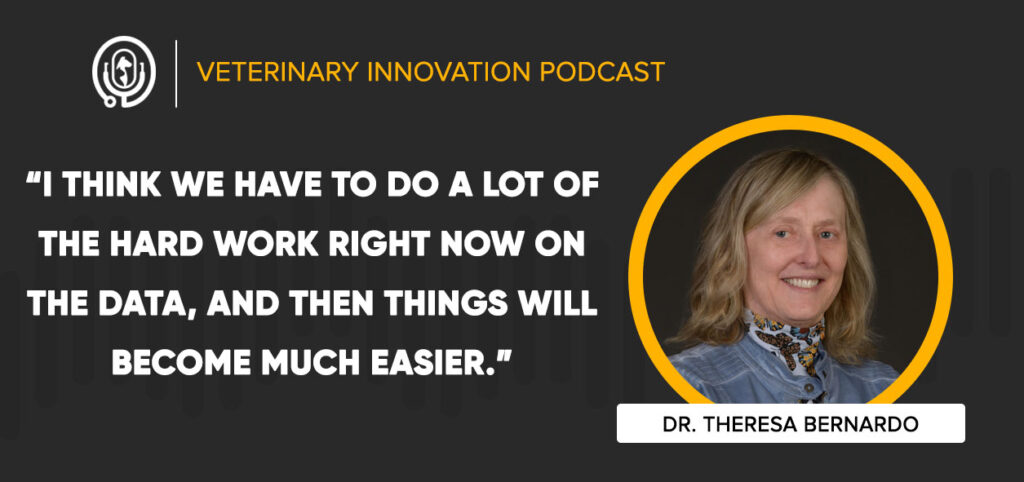 In This Episode
Data is everywhere in veterinary medicine, but there is a lot standing in the way of it being used as efficiently as possible. Not only are many organizations choosing to silo and restrict access, the same type of data collected by two different institutions may result in wildly different sets. What are some steps we can take towards better leveraging data?
This week on the Veterinary Innovation Podcast, Shawn and Ivan speak with Dr. Theresa Bernardo, IDEXX Chair in Emerging Technologies and Preventative Healthcare at the University of Guelph, about unleashing the power of health data, how it can be leveraged in preventative healthcare, and the example of collaboration around data set by the Covid-19 pandemic.
Dr. Bernardo recommends Daniel Kraft's Twitter and Deep Medicine: How Artificial Intelligence Can Make Healthcare Human Again by Eric Topol.
Topics Covered
Leveraging Data in Preventative Healthcare
Normalization and Merging of Data
The Future of Collaborative Data