Debbie Boone, CVPM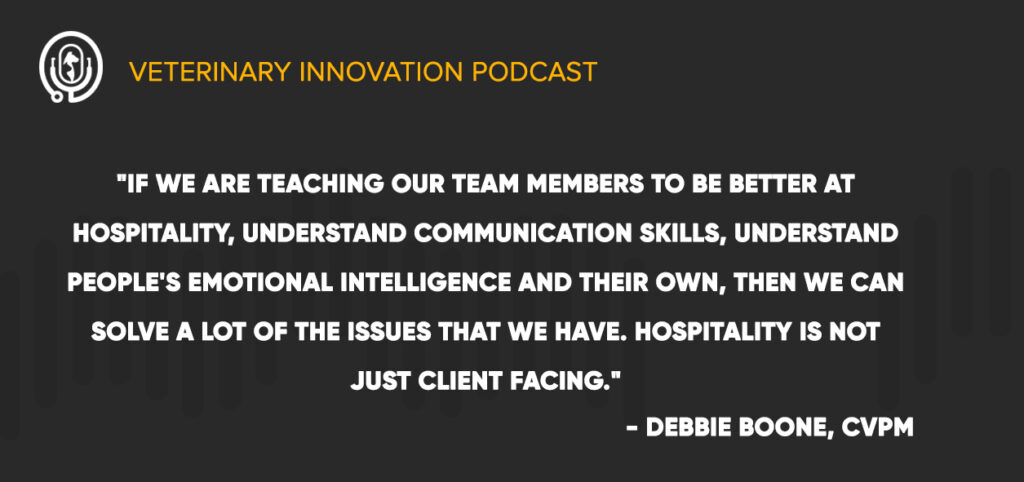 In This Episode
Veterinary practices often face client conflicts and negative actions and behaviors. To address these challenges and improve overall workplace culture, it is crucial to provide training in effective communication and hospitality skills.
In this episode, Shawn Wilkie and Dr. Ivan Zak talk with Debbie Boone, CVPM about the importance of effective communication, empathetic customer service, and the benefits of bringing in individuals with hospitality experience to enhance client interactions and cultivate a more positive practice atmosphere.
"Hospitality in Healthcare" by Debbie Boone.
Debbie Boone recommends the book "Crucial Conversations".
Topics Covered
Importance of Hospitality Skills in Veterinary Practice
Challenges in Veterinary Communication
Utilizing Skills from Other Industries