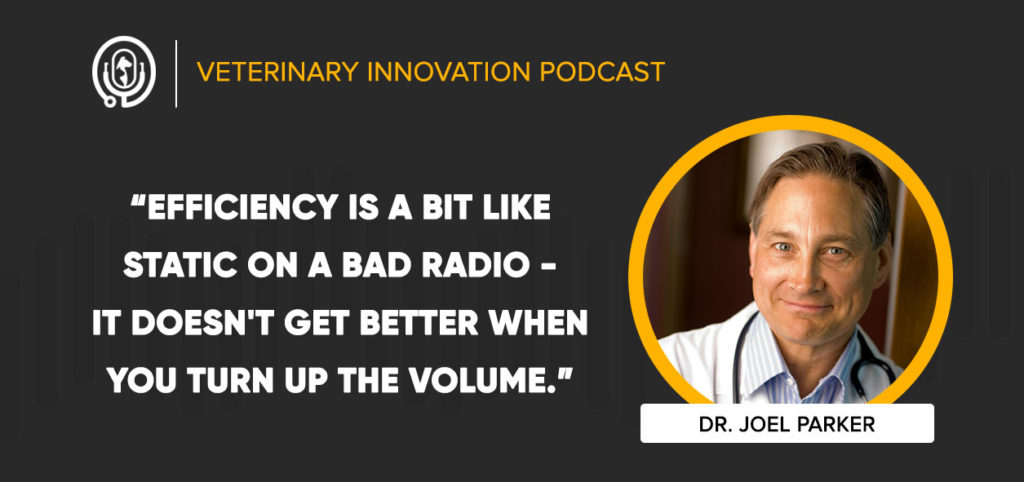 In This Episode
It's extremely difficult to run a successful business. When it comes to veterinary clinics, business development and management is not something that is typically taught well in veterinary school. As a result, many clinics may find themselves contending with lost revenue or process inefficiencies.
This week on the Veterinary Innovation Podcast, Shawn and Ivan speak with Dr. Joel Parker, President and Co-Founder of Veterinary Practice Solutions, about helping to improve the skills of clinic staff, how losing the empowerment that momentum brings could lead to burnout, and the importance of a clinic's structure.
Dr. Parker recommends The Ultimate No B.S., No Holds Barred, Kick Butt, Take No Prisoners, and Make Tons of Money Business Success Book by Dan Kennedy and Guerilla Marketing: Easy and Inexpensive Strategies for Making Big Profits from Your Small Business by Jay Conrad Levinson.
Topics Covered
The Impact of Consolidation on Business Development
The Journey of Improving Your Business
Momentum, Empowerment, and Burnout