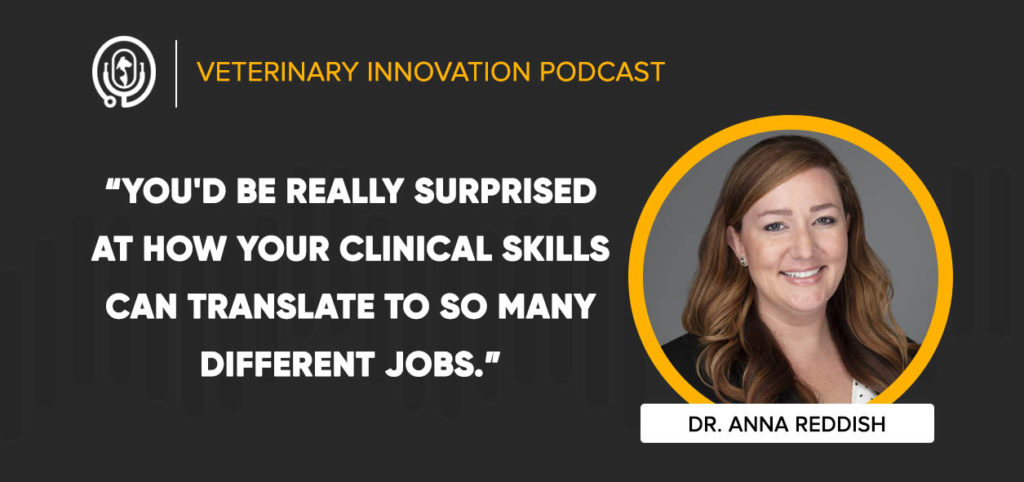 In This Episode
While veterinary clinic staff have incredibly important and rewarding jobs, it's very limiting to consider those roles the entirety of the veterinary field. There are now more career paths than ever In veterinary medicine, and you don't need to directly treat pets to have an impact.
This week on the Veterinary Innovation Podcast, Shawn and Ivan welcome Dr. Anna Reddish, the Assistant Director for Student Initiatives, Eastern Region of the American Veterinary Medical Association, for a conversation about the different sorts of roles that are available outside of clinical practice, the realization that being a clinician may no longer be for you, and how to change careers within the field.
Dr. Reddish recommends Everyday Leadership and This Is Day One: A Practical Guide to Leadership That Matters by Drew Dudley.
Topics Covered
Veterinary Roles Outside of Clinical Practice
Burnout and Different Career Paths
How to Change Veterinary Careers