Andrew Luna | hound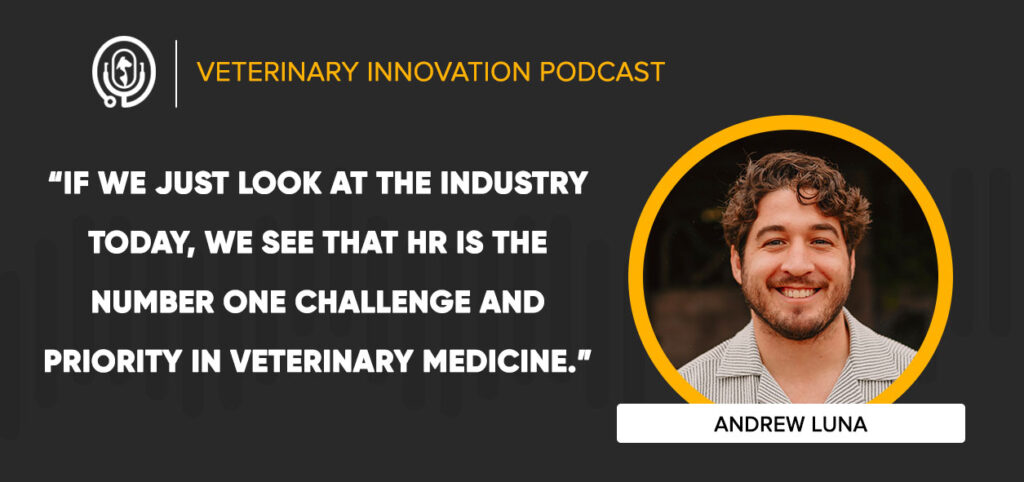 In This Episode
66% of veterinary job postings aren't receiving any applicants. While there is a significant and ongoing talent shortage, such a lack of response is a clear indicator that the traditional passive hiring process is no longer working.
This week on the Veterinary Innovation Podcast, Shawn and Ivan are joined by Andrew Luna, Founder and CEO of hound, for a discussion about the veterinary employee journey, why the veterinary market requires a unique approach compared to other industries, and the lack of available HR solutions built specifically for veterinary medicine.
Mr. Luna recommends The Culture Code: The Secrets of Highly Successful Groups by Daniel Coyle, Patients Come Second: Leading Change by Changing the Way You Lead by Paul Spiegelman and Britt Barrett, and Designing Your Life: How to Build a Well-Lived, Joyful Life by Bill Burnett and Dave Evans.
Topics Covered
Why the Traditional Hiring Model Isn't Working
Overcoming the Talent Shortage
The Uniqueness of the Veterinary Market
Recommend you:
- How Much Do Vets Make in Different U. S. States in 2023
- Veterinary Practice Manager Salaries State-by-State