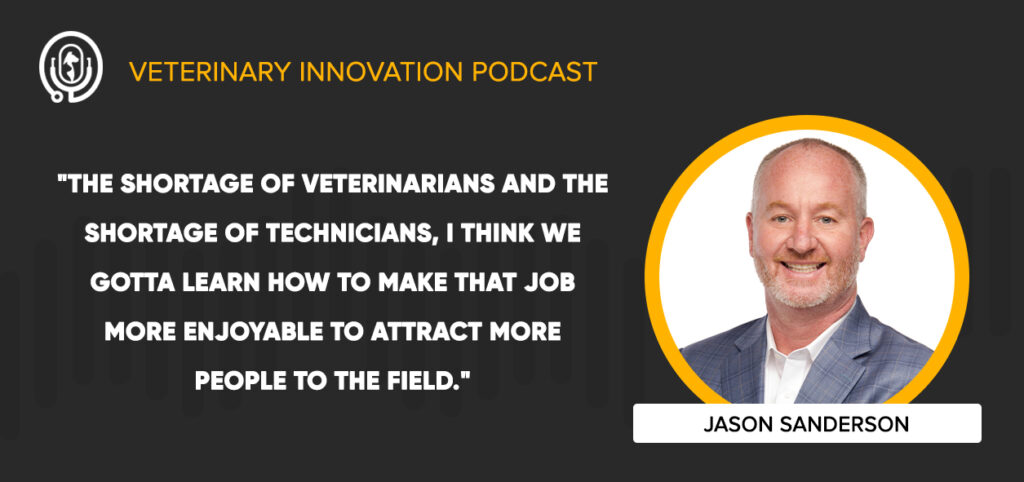 In This Episode
Modern interiors, cool lobbies, and unique waiting areas – these design elements within veterinary practices can actively cultivate an environment where veterinary teams can bring health and joy to every visitor.
In this episode of the Veterinary Innovation Podcast, Shawn and Ivan engage in a conversation with Jason Sanderson, President of RWE Design Build. They delve into the world of cutting-edge veterinary facility design, tailored to meet the high expectations of pet owners regarding facilities and focused on enhancing operational efficiency.
Mr. Sanderson recommends "Limitless" by Jim Kwik.
Topics Covered
The Challenges in Veterinary Care
The Role of Technology
Zomedica's Data-Driven Approach