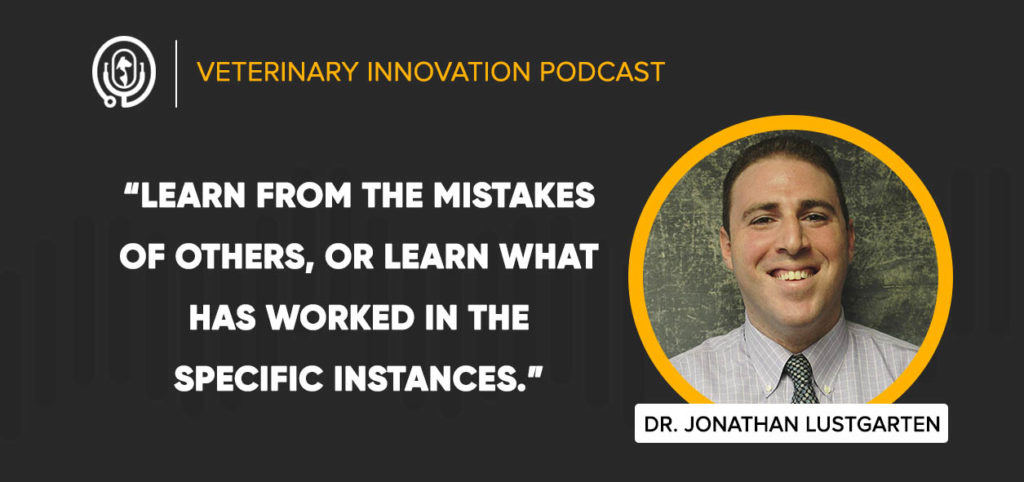 In This Episode
When an informaticist uses an organization's data to answer a question, there's not only satisfaction in a job well done; they are taking the result they've achieved and multiplying it by all of the animals that organization's doctors will see, resulting in an immense impact for both animals and veterinary professionals.
This week on the Veterinary Innovation Podcast, Shawn and Ivan welcome Dr. Jonathan Lustgarten, Senior Biomedical Informatics Specialist at VCA Animal Hospitals, for a far-reaching conversation about veterinary informatics, including the differences between structured and unstructured data and the kinds of questions that those in the field are tackling with the data available to them.
Dr. Lustgarten recommends The Road Not Taken by Robert Frost.
Topics Covered
Examples of Veterinary Informatics
Structured Data vs. Unstructured Data