Jonathan Greene | J.A. Greene Construction Services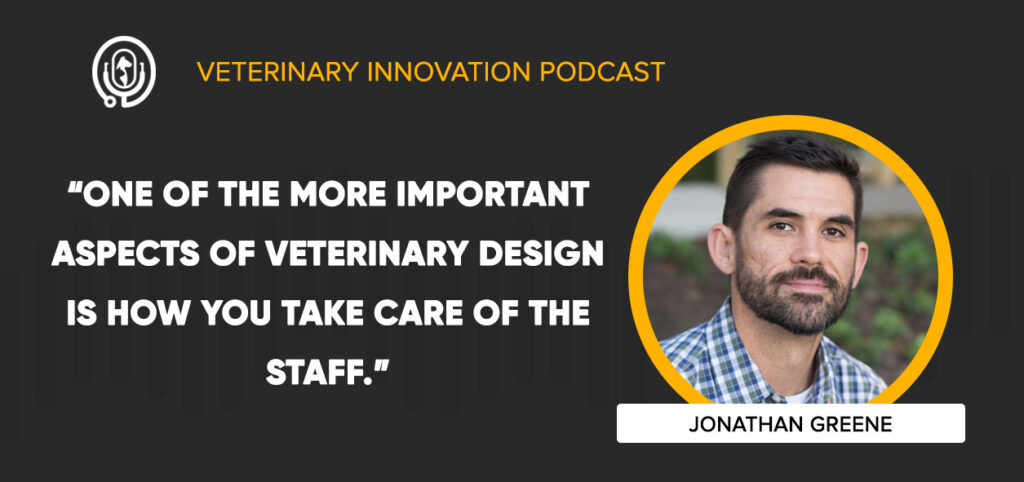 In This Episode
There are plenty of reasons to construct a new veterinary practice, such as replacing an aging one or increasing access to care in an area. What are some of the considerations that need to be made when looking to build a new clinic?
This week on the Veterinary Innovation Podcast, Shawn and Ivan are joined by Jonathan Greene, President of J.A. Greene Construction Services, for a conversation about veterinary practice construction, why a practice's design should reflect the personalities of the people working there, and why veterinarians should plan their practices for the future as opposed to the present.
Mr. Greene recommends The Old Man and the Sea by Ernest Hemingway.
Topics Covered
How to Approach Building a Practice
Synergy Between Practice Design and Staff Personality
Choosing Two Between Cheap, Fast, and Good