Alan Weissman | Radimal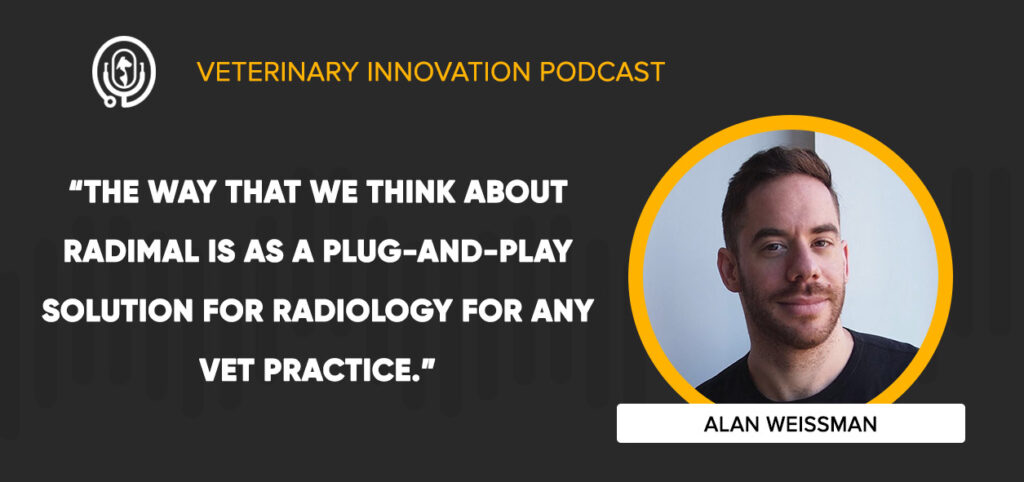 In This Episode
When a veterinarian needs radiology services, they may have to wait a while for the results to come back, and they're not always sure when they will. How can we use technology to make the radiology process more efficient and convenient?
This week on the Veterinary Innovation Podcast, Shawn and Ivan speak with Alan Weissman, Co-Founder and CEO of Radimal, about veterinary radiology platforms, why being able to report back quickly is essential, and how essential image quality is when using artificial intelligence.
Mr. Weissman recommends The Surrender Experiment: My Journey Into Life's Perfection by Michael A Singer.
Topics Covered
The Advantages of Using a Single Platform
The Importance of Quick Turnaround Time
Putting Care Into User Experience