Paul Diaz | Hire Power Consulting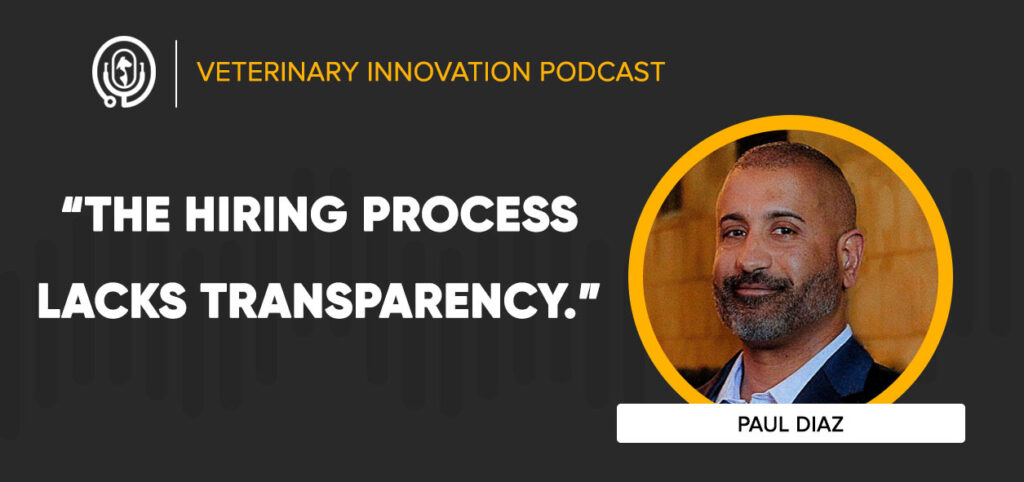 In This Episode
The traditional recruitment process is hugely inefficient: there's a lack of transparency to the candidate, organizations are slow to move, and if there is no agreed-upon offer at the end, both parties end up with nothing but wasted time. How can recruiting be improved in the veterinary industry?
This week on the Veterinary Innovation Podcast, Shawn and Ivan speak with Paul Diaz, the Founder of Hire Power Consulting, about veterinary recruitment, why the traditional recruitment process is inefficient, and the need for a higher level of candor in recruiting.
Mr. Diaz recommends Drunk Tank Pink: And Other Unexpected Forces that Shape How We Think, Feel, and Behave by Adam Alter.
Topics Covered
Why the Recruitment Process Needs to Change
The Value of Nontraditional Recruitment to Job Applicants
The Advantages of Anonymized Recruitment