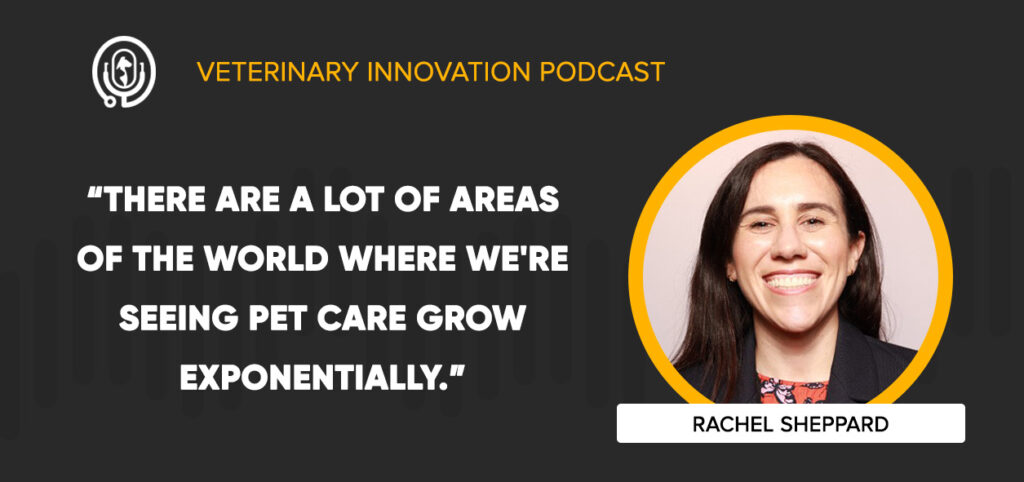 In This Episode
Pet care is growing around the world, and many companies are looking at the industry as a place to innovate. In order to scale these businesses beyond what boostrapping could achieve, owners may be looking for investment partners. How should they pitch themselves?
This week on the Veterinary Innovation Podcast, Shawn and Ivan speak with Rachel Sheppard, Director of Ventures at Leap Venture Studio & Academy, about veterinary startup investment, current trends in veterinary innovation, and some of the most exciting veterinary startups.
Ms. Sheppard recommends the VITALIZE Podcast and Joyful: The Surprising Power of Ordinary Things to Create Extraordinary Happiness by Ingrid Fetell Lee.
Topics Covered
What to Know When Pitching
Trends in Veterinary Innovation
Investment Market Volatility