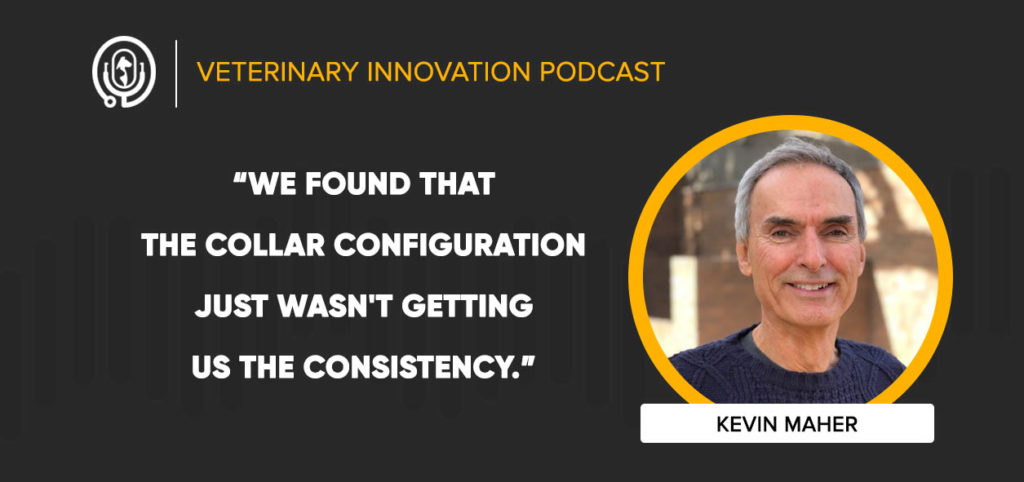 In This Episode
The idea of a pet health tracker is not new, but what if you could track your pet's temperature and heart rate easily and consistently? Wearable technology has exploded in popularity over the last number of years, with an emphasis on human health and fitness; what would a wearable device for pets look like?
This week on the Veterinary Innovation Podcast, Shawn and Ivan welcome Kevin Maher, the Founder and President of VetMeasure, to talk about the challenges of developing a good wearable and the difference between prescriptive and more open-ended solutions.

Mr. Maher recommends The Gifts of Imperfection: Let Go of Who You Think You're Supposed to Be and Embrace Who You Are by Brené Brown.
Topics Covered
Why Collars Aren't Effective Wearables
Bringing Value to the Veterinary Practice
Prescriptive Solutions