Dr. Sonja Olson | BluePearl Veterinary Partners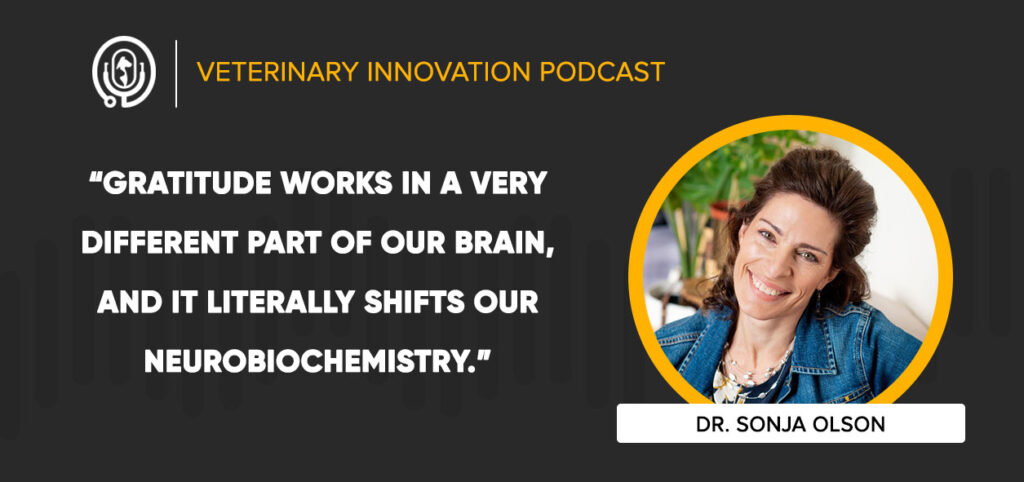 In This Episode
It's only within the past decade or so that the veterinary industry has been able to articulate the dangers of compassion fatigue, burnout, and other issues related to the well-being of veterinary staff. While there have been great strides in the past several years, there's still quite some way to go in properly addressing or mitigating these issues. How can we better normalize support for well-being in veterinary medicine?
This week on the Veterinary Innovation Podcast, Shawn and Ivan welcome Dr. Sonja Olson, Veterinary Wellness Educator at BluePearl Veterinary Partners, for a discussion about veterinary well-being, helping organizations and clinics better understand what well-being is, and navigating the early conversations around veterinary social work.
Dr. Olson recommends Creating Wellbeing and Building Resilience in the Veterinary Profession: A Call to Life by Sonja A. Olson and Manifesto for a Moral Revolution: Practices to Build a Better World by Jacqueline Novogratz.
Topics Covered
Metrics to Chart Well-Being
Investing in Well-Being
Meditation as Well-Being Practice