Dr. Quincy Hawley | Get MotiVETed!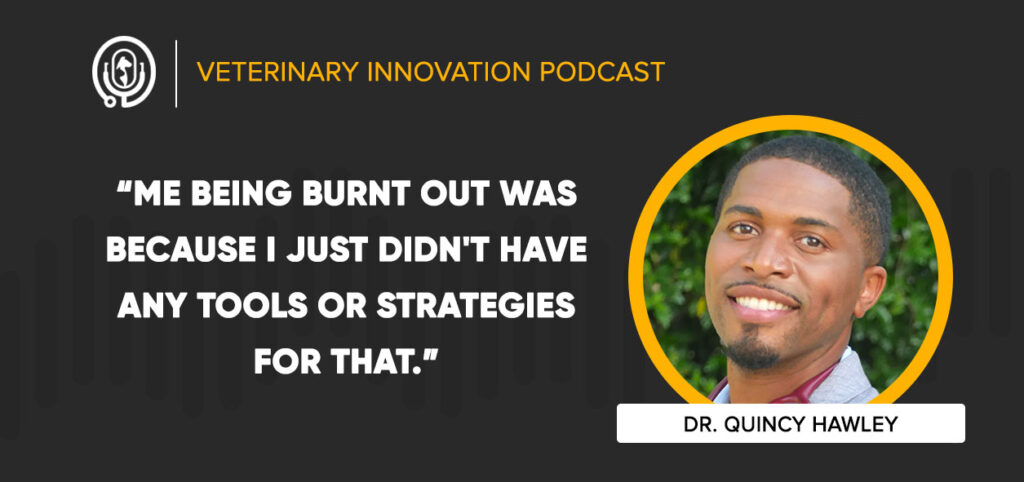 In This Episode
Given the associated demands, there is a high risk of burnout among veterinarians and clinic staff. How can they learn to develop coping strategies to manage stress and help avoid burnout, or identify signs of burnout in themselves or their colleagues?
This week on the Veterinary Innovation Podcast, Shawn and Ivan speak with Dr. Quincy Hawley, the co-founder of Get MotiVETed!, about well-being in veterinary medicine, internal and external well-being factors, and his incredible story of overcoming burnout.
Dr. Hawley recommends the Wallace D Wattles Trilogy: The Science of Being Well, the Science of Getting RIch & The Science of Being Great by Wallace D. Wattles.
Topics Covered
Educating Veterinarians About Well-Being
Internal and External Well-Being Factors
Warning Signs of Burnout